Are you dating someone amazing remotely and trying to figure out how to stay emotionally connected in a long-distance relationship?
You've come to the right place!
With so many couples in LDRs, there's a huge need for new, better ways to stay connected. Saying I love you over the phone helps a lot, but it's not always enough. This article gives you a mix of 20 classic and new ideas that will help you feel emotionally connected as a couple even though you are in a long-distance relationship.
So without further ado, let's take it away and discuss how to make your relationship work!
How Can You Use The Technology To Stay Emotionally Connected In a Long-Distance Relationship
From regular video chats to virtual date nights, here are 20 ways to stay emotionally connected in a long-distance relationship.
Make Your Relationship A Priority
Often, couples are forced to become long-distance because of work or school, but life does get busy, even when that's not the case. You probably have a list of things you need to do, but if you want your LDR to succeed, you will need to make it your top priority.
Make each other feel safe, seen, and heard; talk to your partner about all the worries and dreams you have. Since you are lacking in the physical department, amp up the emotional. Tell your partner why you love and miss them. Be there for them when they need support, advice, or help.
When one of you stops trying, the other partner may follow suit. So put in the effort if you see a future together.
Give Each Other Your Full Attention
A great conversation starts with preparation! Before you jump on a face-to-face video call with your LDR partner, take a moment to think about your previous discussions or what they have shared with you during the week.
Be sure to ask follow-up questions as well. This way, you don't have to rely on them to keep the conversation going, and at the same time, it will show your loved one you've been paying close attention to what they've told you.
This goes without saying, but these calls (especially if they are rare) should only be about the two of you. So try to avoid scrolling through social media, texting others, or watching TV while on the call. Stay focused on your partner and give them your undivided attention.
Keep An Open Channel – Communication Is Key
Good communication is one of the biggest challenges couples face, but it is an important building block of all healthy relationships. It's especially important in LDRs since, most of the time, the conversation is going to be what creates the sense of closeness.
This does not mean you should bury your LDR partner in calls and messages. Practice healthy consistency but don't invade each other's free time. Figure out when would be most convenient to jump on a call for both of you, especially if you are several time zones away from one another.
If you wonder how often you should talk in a long distance relationship then read this post.
Also, try to be as clear and open as you can. Many people like keeping to themselves, not because they are hiding something, but simply because they are used to being private. If you are one of them, things will have to change. That's another way how to show you care in a long-distance relationship.
Communication is also about trust. Mysteriousness may not be your LDR's best friend, so keep in mind how open you are about things like who you are going out with and where.
Make sure you read these tips for texting long-distance; it will help you improve your communication skills.
Practice Being Mindful in Your Relationship
In the rush of our daily lives, it's easy to get caught up in routines and forget to truly be present with your partner, especially if you're in a long-distance relationship. Practicing mindfulness in your relationship can strengthen your emotional connection, even across the miles.
So what does mindfulness in relationships look like?
Well, being mindful means living in the moment. During your conversations, focus entirely on your partner. Listen deeply to their words, observe their emotions, and respond with kindness. This attentiveness shows that you value your time together, making each interaction more meaningful.
Mindfulness also lies in the little things. A text acknowledging something specific they said, or sending a photo of something that reminded you of them, can make a big difference. These acts show that you carry them with you in your daily life, bridging the physical distance.
You should also take some time to regularly reflect on your relationship, both alone and with your partner. Discuss what you're grateful for about each other and the relationship to foster positivity and keep you grounded in what truly matters – your connection and love for each other.
Don't Forget To Talk About the Boring Stuff
Whether stuck in traffic or sipping a cold coffee, there's plenty to bond over with your long-distance partner. Share the big and small moments alike – let them be there for you during life-changing events, but allow them to take a sneak peek into your day-to-day living too.
Laugh together about a funny story from the office or university. Chew over the fantastic movie you saw the previous night. Even discussing exciting articles or pieces of trivia can give an intimate glimpse into each other's worlds when geographically apart. Intimacy often lies in the small details!
But Have Deep Conversations From Time To Time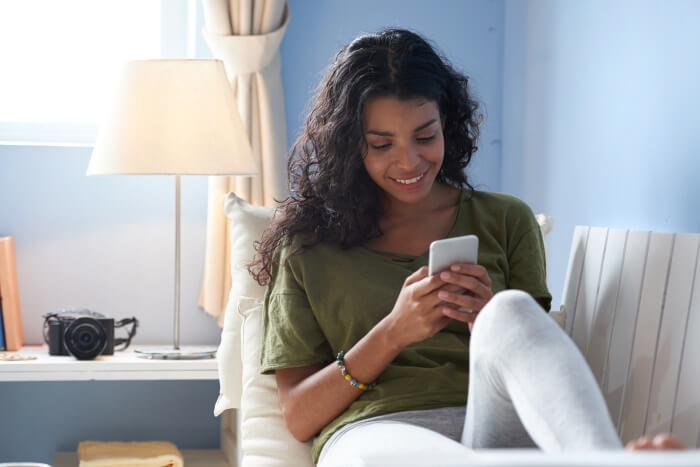 Having fun and keeping it light is a great way to deal with the distance holding you apart. However, serious long-distance relationships require addressing important topics like any other relationship.
It doesn't have to be a life-changing conversation, but it's necessary to discuss and touch the ground on subjects such as having children, religion, financial status, lifestyle, etc.
You can also ask deeper, more intimate questions to maintain emotional intimacy and learn about each other as much as possible.
Maintain a Positive Outlook for Your Relationship
Long-distance relationships come with a good set of challenges, but there are plenty of ways to make it work.
To maintain a positive outlook and keep the spark alive, try to enjoy the present. Instead of feeling bad about the physical distance, be grateful for all the little things you share here and now.
Also, focus on achievable goals for your future together to avoid pain and disappointment. Celebrate all special days, big or small – birthdays, holidays, or just typical Thursdays. Arrange virtual dates, exchange gifts, watch a movie together or sign up for an online cooking class.
And most importantly, keep open and honest communication because that's what usually makes the distance melt away.
Focus on Why You Love Each Other
Show your LDR sweetheart some love and remind them why you're so lucky to be together.
Help them remember the special things that fill up your relationship's tank – like how they always put a smile on your face or make an effort to cheer you up. Those little romantic moments shared between partners are invaluable, so add something extra by expressing what it is about each other that brings you closer every day.
The distance can be hard to manage when doubt starts creeping in, but words of love and reassurance can have a positive effect on both of you if used thoughtfully!
And Remember What Is Keeping You Apart
Looking for a way to stay emotionally connected? Remember why you two are apart and focus on your reunion.
Daydream about how great it will feel once the distance is gone – no more video chats or facetime calls, no more juggling schedules and free time, finally being able to cuddle again in person or simply just enjoying each other's company without worrying about "goodbyes."
You will find that phrases like "Once I'm done with my Master's, we'll finally be able to start our family" or "I can't wait for my last deployment to be over" will strengthen your emotional connection.
The wait may seem unending at times but don't forget what's motivating you to stay together!
Find A Way To Keep Physical Intimacy Alive
Just because you are thousands of miles away from each other doesn't mean you should stop enjoying sex and intimacy.
From simple sexy text messages to hours-long virtual sex sessions – there are ways to keep the fire burning. It's also how you maintain emotional intimacy in a long-distance relationship because the emotional and the physical are not mutually exclusive.
It's even easier with today's technology, and I bet you'll find it extremely enjoyable. All you need is a camera, a stable internet connection, and your imagination.
There is always sexting in an LDR and hot online games that will spice up a long-distance sex life for those who don't feel comfortable in front of the camera.
Stay Open To Experimenting With Toys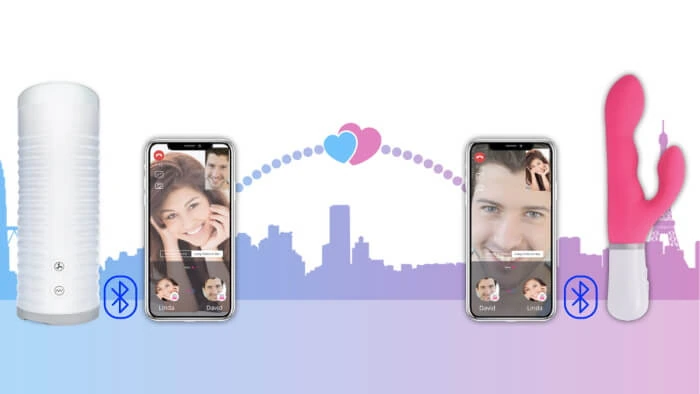 Technological progress has brought so many changes to our society. Not only has it made long-distance dating mainstream, but it has also helped LDR partners bridge the distance.
The sex toys industry, for example, has created toys for people in long-distance relationships. You can now "feel your partner" from a remote location. So, that's a great option that can potentially help you feel less disconnected and empty some of that sexual frustration distance can create.
We have reviewed the best sex gifts for long distance couples.
Organize Virtual Date Nights
If you are running out of ideas on how to show you care in a long-distance relationship, here's a great one – virtual dates for long-distance nights! Eating while sitting in front of the computer may not sound like the most exciting date in the world, but there are ways to make it more romantic.
Set up the mood by lighting candles and playing slow and calm music in the background. You should also dress for the occasion. Your partner will appreciate the effort you put into looking good for them!
Add Fun Twists to Your Date Nights
Spice up date nights by bringing something new and creative, like a romantic Santorini-inspired dinner. Give your date an extra touch by enjoying a virtual island tour while sipping quality wine and enjoying a tasty seafood spread. Let the whites and blues take you on a romantic Mediterranean journey.
Or even better – why not invite another couple to join you on Zoom for doubles happy hour? Doing so will help draw your long-distance partner into more areas of your life and help you feel less isolated.
End the night with a cheesy rom-com, and maybe even move the fun to the bedroom!
Share Your Self-Care Routines
Do you think you could make each other sweat from thousands of miles away? How about joining your LDR partner for an intense workout from the comfort of your home?
Exchange your favorite exercise sets, or to take this sweat-sesh up a notch, create exercise routines for each other. Whoever completes the sets first wins. Other great alternatives include yoga, pilates, or even a Zumba class.
However, if working out together is not your favorite physical activity as a couple (*wink*), you could share your mental and emotional self-care habits like a morning routine or a holistic podcast you're passionate about.
Give Them A Surprise Visit
Nothing beats being in the physical presence of your partner. Most couples in long-distance relationships need to come together from time to time to confirm and reinforce what they share online. So, why don't you give your partner the best gift there is and just "show up" unannounced?
Of course, it's easier if you live close by, like in the next town or a neighboring state, in which case you should visit each other regularly. Putting effort into spending actual time together is how you show you care in an LDR.
Obviously, you should do "subtle" research by asking them about their plans and schedule without raising any suspicions. You don't want to fly across states just to realize they are away on a business trip.
Show Affection With A Random Gift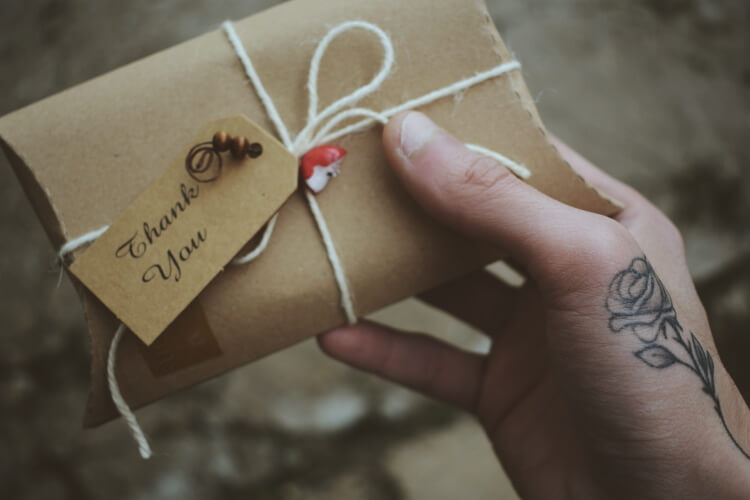 Gift-giving is a love language. Since you are in a different location and can't just pick up a bouquet of flowers or a box of chocolates and ring their bell, you will have to get more creative.
Depending on your location, giving them a gift can get tricky, but it's still doable and very much possible. Again, thanks to technology, you can order a gift online and have it shipped to your LDR partner's address. Or, if that's not an option, you can ask a friend of theirs to get the gift you chose and reimburse them online or later in person.
It doesn't need to be anything big or expensive. Trust me; it's not about the money as it is about the attention and the effort. Check out this list of the best long-distance friendship gifts we've put together for you.
Livestream A Movie Or A Comedy Show
Despite staying a few zip codes away, you can still enjoy your favorite movies or share a laugh from the comfort of your home. Services like Netflix, Hulu, HBO, and even Zoom now have features like "telepathy" that allow people to stream movies online and comment while watching them.
You don't have to be in the flesh to enjoy the latest flick or laugh with your favorite comedian. Going to the movies is still one of my favorite date night ideas, and now there is no reason to miss such an experience even when in a long-distance relationship.
Send Actual Letters
Are you a hopeless romantic wondering how to stay emotionally connected with your partner? If "Yes" is your answer, here's an all-time classic – letters! Yup, they still work! Yup, people still love reading them.
E-mails give instant gratification, but they lack character. There is some kind of magic that happens when you put pen to paper. Sending actual letters is so rare nowadays that it's considered a grand romantic gesture.
The thing is, they really are special, especially because you can spritz your perfume on the paper for an extra personal touch. Imagine you open an envelope, and the room immediately fills with your partner's scent you haven't felt in weeks, if not months!
Give Each Other Something To Look Forward To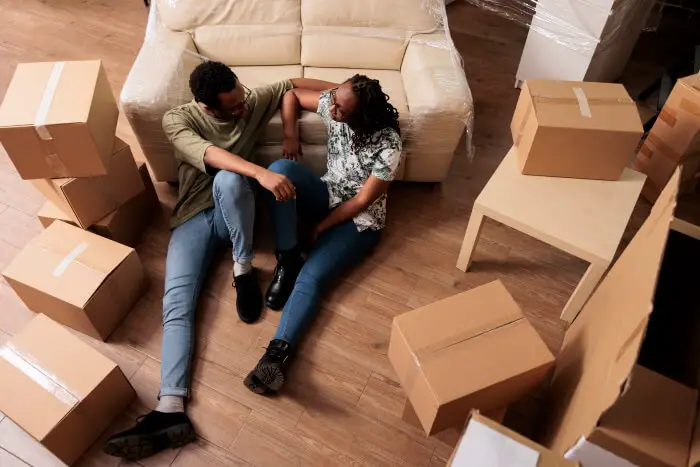 It's so important to have something special that you and your loved one can look forward to during your time apart. And as you probably know, nothing reinforces a bond better than shared experiences.
Booking your next trip together in advance can go a long way in helping make the tough times more bearable – plus, it guarantees quality time with each other!
More importantly, an eventual final reunion has to be in the cards for long-distance relationships to succeed. Otherwise, there is no purpose in staying together as a romantic couple.
Seek Professional Help If You're Still Struggling
Having troubles in long-distance paradise? You don't need to suffer in silence! Virtual couples therapy exists, and it can literally save your long-distance relationship from falling apart.
The biggest issues of new long-distance couples include commitment and prioritizing the union, while LDR veterans need extra help keeping the spark alive and staying motivated. You can still break communication barriers – even when miles apart.
There is no shame in asking for help. Don't let your love story end because of distance – all you have to do is seek professional guidance.
Final Tips For Maintaining Emotional Intimacy In A Long-Distance Relationship and Making the Relationship Work
A successful long-distance relationship comes with many challenges that you need to overcome. Unfortunately, distance also creates a lack of physical contact and intimacy, resulting in sexual and emotional frustration, which puts a lot of strain on an LDR if not addressed.
To avoid such struggles, you need to find a way to express your emotions and feelings to your partner. Communicating reduces the negative effects of space and time that keep you apart and helps you stay emotionally connected between your visits.
Thriving LDR couples claim that distance will only bring you closer if there is love, trust, and commitment. The chances are, if you take the right steps, you will get out of this stronger and better as a couple despite the distance!