If you are looking for ideas to keep things interesting while being apart from your partner, sexting is a great way to keep the fire burning.
If you've never sexted before, typing a few juicy lines and hitting "send" will give you a new rush of excitement and pleasure.
Dirty talk texts can make you relax and open up to your partner emotionally and sexually. Communicating your deepest desires and fantasies will bring you closer, despite the distance.
To stimulate your fantasy or help you surpass your shyness, we have devised a list of possible sexting ideas and dirty talks you can use to surprise your LDR partner and spice things up in your LDR.
Sweet And (Almost) Innocent Sexts to Send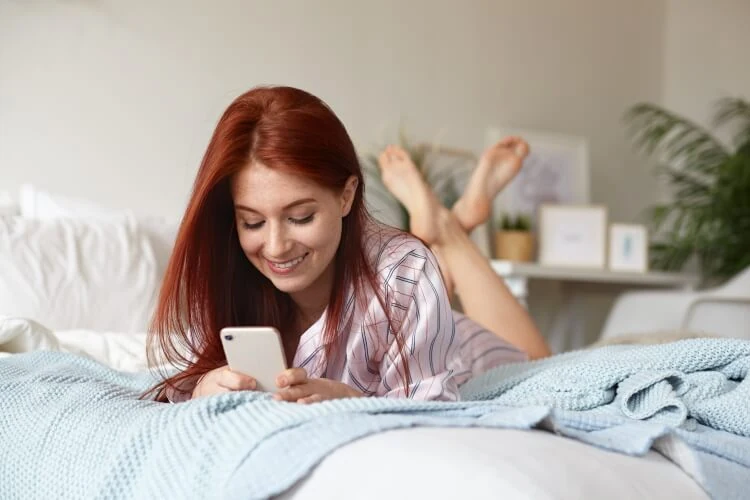 I wish I could jump on the next plane and make you mine.
You are mine, and I can do to you whatever and whenever I please!
I can feel you all over me, crawling under my skin. I am in pain for your pleasure.
I feel like driving to you all night to get dirty with you all day!
I can't explain how much I yearn for you right now. I need to feel your lips, your skin, your touch.
You, your kisses, your touches, your scent are all I think about.
I can't wait to make you scream my name again.
You stimulate my mind and my body at the same time, and there's nothing sexier!
Distance is killing me. I need to use your body as soon as possible.
I want to fulfill all your deepest, darkest desires.
You wake up the beast in me.
I dreamt about you last night! Gosh, I need your lips so bad!
I want you to make me yours like only you can!
Get Their Imagination Going
Which part of my body do you miss the most today?
I miss feeling your hands (and tongue) all over my body.
I want to kiss every inch of your body right now!
Tell me what you are wearing, and I will tell you what I would do to you.
It's driving me nuts thinking of all the hot stuff we will do next time we meet.
What would you do if I showed up at your door wearing nothing but a trench coat and my red-hot stilettos?
Distance sucks. It would be much better to start my day by doing dirty stuff to your body.
Could I get on the plane to see you tomorrow night? Without panties on.
My biggest fantasy is to get it on in the restroom of a random bar. Can we do that next time?
I got some sexy lingerie to remind you what you are missing out on. What do you want to see first – red, pink or black?
What would it take for you to fly over, rip my clothes off and mark my body? I desperately need to be yours!
Don't you think your car is perfect for you to ride me like a rodeo?
What would you do to me if we could be together tonight? Would you make me feel so good I wouldn't want to leave?
I like how your lips feel against my skin. Your hot breath is giving me goosebumps all over my body. When can we do that again?
I want to give you the pleasure you've never felt before in your life. I want you to beg me not to stop.
If I were you, I would clean up my countertops for next weekend. I can't stop thinking of doing you in the kitchen.
Nasty Things To Say To Your Boyfriend In A Long-Distance Relationship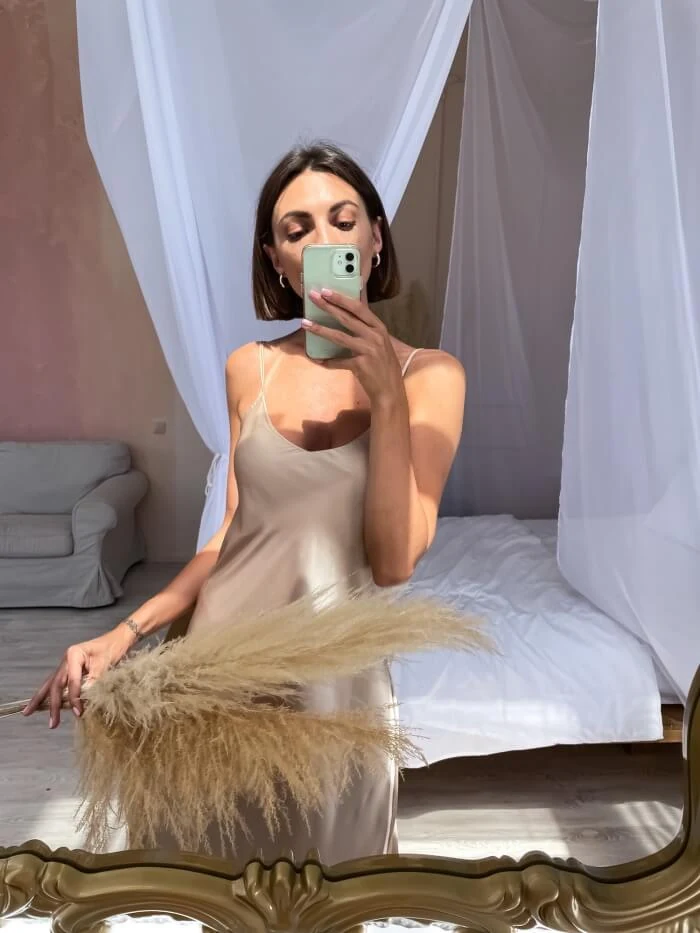 Are you looking for a way to tell your LDR boyfriend how much you want and need him? Do you wonder how to talk dirty to your man in long distance relationship?
Here are some great examples of dirty talks for LDR couples that will make him jump on the first plane back home.
You rammed me so hard I could barely catch my breath. I wish you could do that more often.
I am dripping just by thinking about all the dirty stuff you could be doing to me right now.
No vibrator can come close to how crazy you can make me!
Why am I sitting at work when I can be home and sitting on your face?
Being away from you sucks! I wish I could wake up next to you and start my day in your arms, hugging, kissing, making love…
I was taking a shower, and you were all I could think of. Let's just say that showerhead did its thing, but nothing compares to your touch.
I had a sexy dream about you last night. You had me in every position imaginable. It was so freaking hot and steamy that I woke up dripping wet.
I am dripping wet just from thinking about you. When are you coming back? I need to be fucked hard ASAP!
You better come prepared! I'm gonna climb you like a tree the moment you step into my room.
I'm wearing that black lacy thing you like. The only things missing are ropes and you inside of me.
Can you stop running through my mind?! It's hard to concentrate on anything when all I can think about is you fucking my brains out.
What is taking you so long? I hope you are not stuck in traffic 'cuz I'm about to take a shower so you can dirty me up again later!
I wish you were here to rip all my clothes off and make me yours again.
Tell me, does it make me a bad girl if I've had a naughty dream or two of you covering my body with kisses?
I am back in town. How about you skip dinner and come straight to my place? I will make sure to satisfy your hunger.
I love how you take dirty talk to a whole another level. Your words feel almost tangible. It's like you are caressing my body without even laying a finger on me.
Who are you? Are you some kind of a warlock? Because you definitely have me under your spell.
I am clean-shaved, and you'll find me on the kitchen table when you get here! Dinner is served, baby!
I dream of the day you come back home, take me in your arms, and do whatever you please with my body. I hate being in a long-distance relationship!
Thinking about the last time, we saw each other makes me wanna have you in my mouth until you get rock hard and can't hold it anymore.
Let's ditch these text messages. Come show me how much you want to mess me up. Dirty talking sounds a lot better when you whisper in my ear, don't you think?
I had a disaster of a day. I crave your body. Only you can make me forget about everything that's going on at the moment.
It's been a week, and I can still taste you in my mouth. Slipping your tongue inside of me blew my mind. I've never felt anything like it before.
I am sitting at work with no panties on. I thought you could swing by and take me right here on my desk.
Dirty and Nasty Things to Say To Your Long Distance Girlfriend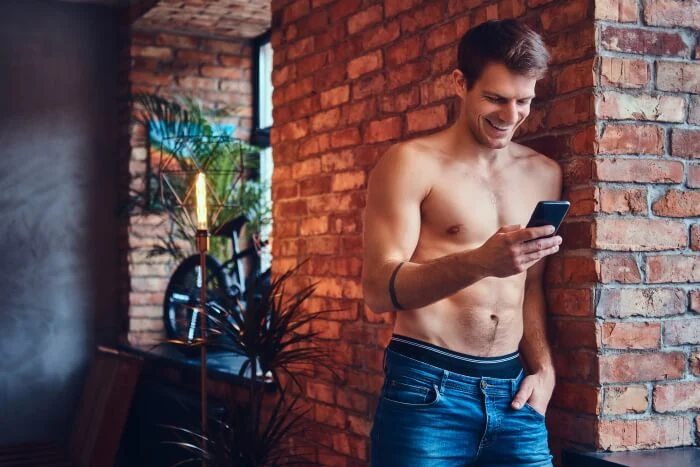 In every long-distance relationship, physical intimacy is the hardest hurdle to jump, but there are ways to spice things up and keep it hot and steamy in the bedroom.
Sexting is a great way to show your long-distance girlfriend how much you desire her. Here are some great examples you can use:
I am such a horndog today! My boss is talking to me, and all I can think about is you nude in my shower.
I think of the next time I see you, and I get hard as a rock.
I can't leave my desk because I've been looking at your pictures and now I have a huge boner!
All I can think about now is eating your soft lips… both sets of them!
What would you say If I came over this weekend and humped your brains out in the shower?
Remember that time when we did it in front of the mirror? I want it again, but harder, as I watch your sexy body convulse under my thrusting.
I want to kiss your lips and neck, slide my tongue down your spine, bury my face between your buttcheeks, and eat you from behind.
Would you do me a favor and take a picture wearing those new panties? I can't wait until I am back. I have to see you NOW!
I have an idea; let's book a hotel room for the weekend and screw until exhaustion.
Your dirty mind makes me wanna rip your clothes off and feast on you like an animal. You. know how to wake up the beast inside of me
I picture you lying next to me naked, touching yourself, as I enjoy the view and stroke my hard cock.
The scent of your skin is so intoxicating that it drives me crazy. You should be here with me, not so far across the country!
Get your sexy ass here! This waiting is killing me. I want to bury my face between your legs.
Are you thinking about me? Because I can't see any other reason why I would have such a strong hard-on?
Do you have any idea how much I crave your body, hearing your moans and screams?
Are you wet, because I want to put my fingers inside you and have you taste your own juices!
You naughty, naughty girl! You better be ready to be punished. I will spank you so hard you won't be able to sit on your ass.
Turn that camera on and spread your legs. I am in the mood for a quicky!
Let's spice things up and do some roleplay! I will be your daddy, and you can be my dirty little girl.
I hope you are ready to be destroyed. That new bra was such a turn-on. I can't wait to take it off of you.
Come sit on my face already! I want to make you cum.
Get down on your knees and open your mouth! Master is home!
I enjoy taking you from behind. Your ass is crazy delicious.
What's your favorite position. I want to make sure you see heaven tonight.
You can't imagine all the dirty things I want to do to your body.
Final Tips for Sexting in a Long Distance Relationship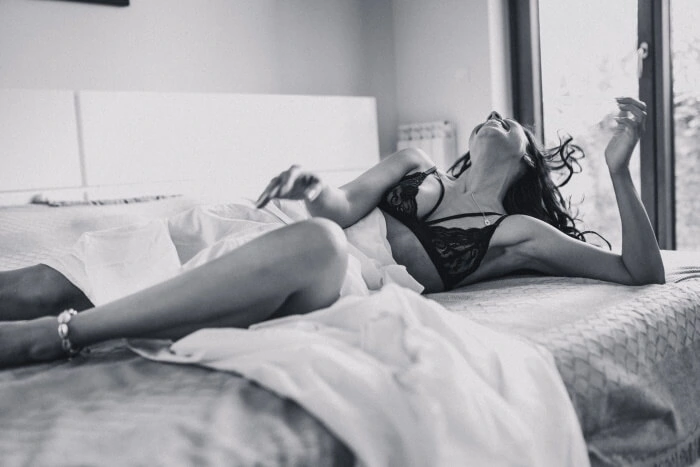 Since we got you covered with some dirty talk phrases for long-distance relationships, it's time to learn how to do it right!
Ask for consent
First and foremost, give and ask for content. Just because you feel ready to start texting doesn't mean your partner is ready. We can't stress enough how important it is to be on the same page when it comes to dirty talk texts.
Refrain from sexting at work
It feels tempting to grab your phone and send a bunch of hot and dirty texts to your significant other, but remember that such activity will diminish your efficiency and make you lose focus. Sexting is not worth losing your job.
Don't use sexting to fix your long-distance relationship
This one is a big no-no! Just like regular couples jump to bed to remedy a rough patch, the same way long-distance relationship couples revert to sexting. Don't do it! It's toxic.
Respect your partner's boundaries
Doing long-distance will change your romantic relationship. Things that were okay when you were together may no longer be. Make sure you discuss matters with your loved one in an open and non-judgmental way, and don't push their limits if they are not ready yet.
Use sexting to introduce your kinks
Especially if you are fresh out of the oven as a couple and you still feel kind of reserved and shy to talk about your kinks and desires, sexting feels private and safe enough to start talking about all the things that turn you on.
Make sure you are sexting your LDR partner
This one is pretty self-explanatory. Doublecheck it's your LDR partner you are trying to talk dirty! You wouldn't want a family member or a colleague reading your raunchy texts.
Conclusion
Did you find any of these sexts describing how you currently feel about your long-distance partner?
You can use these as long-distance relationship texting tips and examples and work your fantasy to adjust them accordingly. Take it down a notch, or go bolder and steamier. The point is to be playful and show your partner how much you miss them and want them.