If you don't live near your friends, you can always send them gifts to show them they are on your mind. Many factors affect a long-distance relationship – the distance, time, and cost of travel. Sending gifts can help to reduce these distance barriers.
For example, if the person is into cooking or baking, send them a cookbook or a baking kit that includes recipes using their favorite ingredients. If they love traveling, books on travel destinations are perfect for spreading their wanderlust to others!
In this blog, I've come up with a list of present ideas you can send to your long-distance best friend.
Why Are Gifts Important in the Long-Distance Friendship?
Gifts are important for both parties in a long-distance friendship because they allow people to connect even when they are not physically present. It is a great way to remind a friend that you are thinking about them.
Giving gifts can be considered to be one of the fundamental ways in which people share their emotions. More than just a gesture, gifting is also an expression of appreciation and love for someone.
While giving gifts is often seen as a symbol of love or affection, it can also make you feel better about being apart.
Furthermore, it has also been noted that gifts are used to communicate certain signals about the social status and wealth level of both the giver and the receiver – thus, they are rich with meaning.
30 Unique Long-Distance Friendship Gifts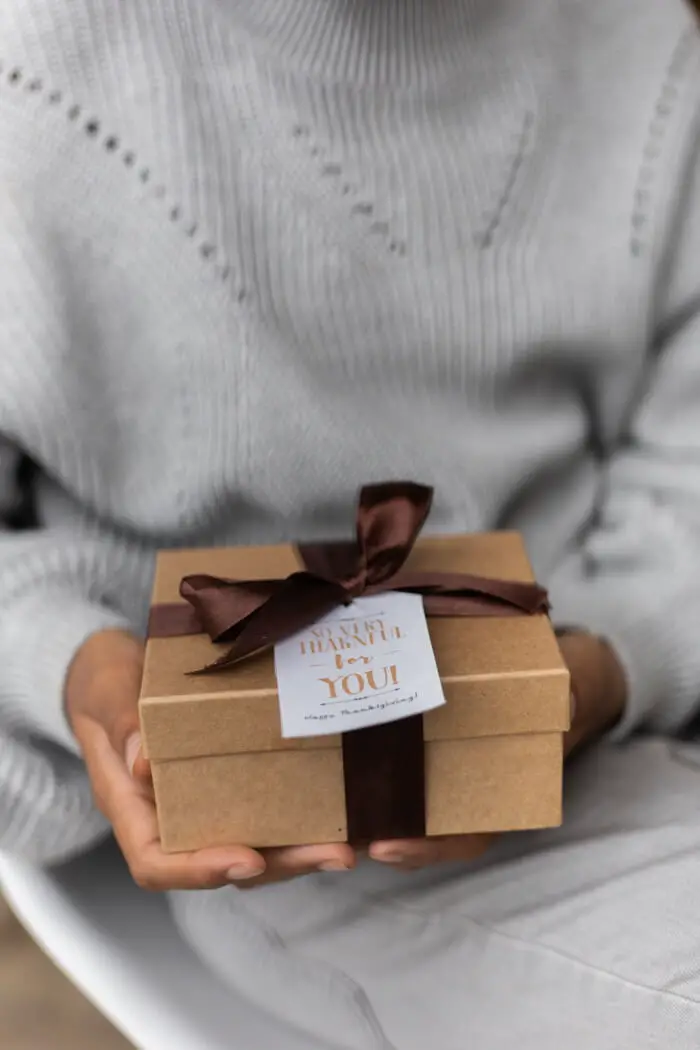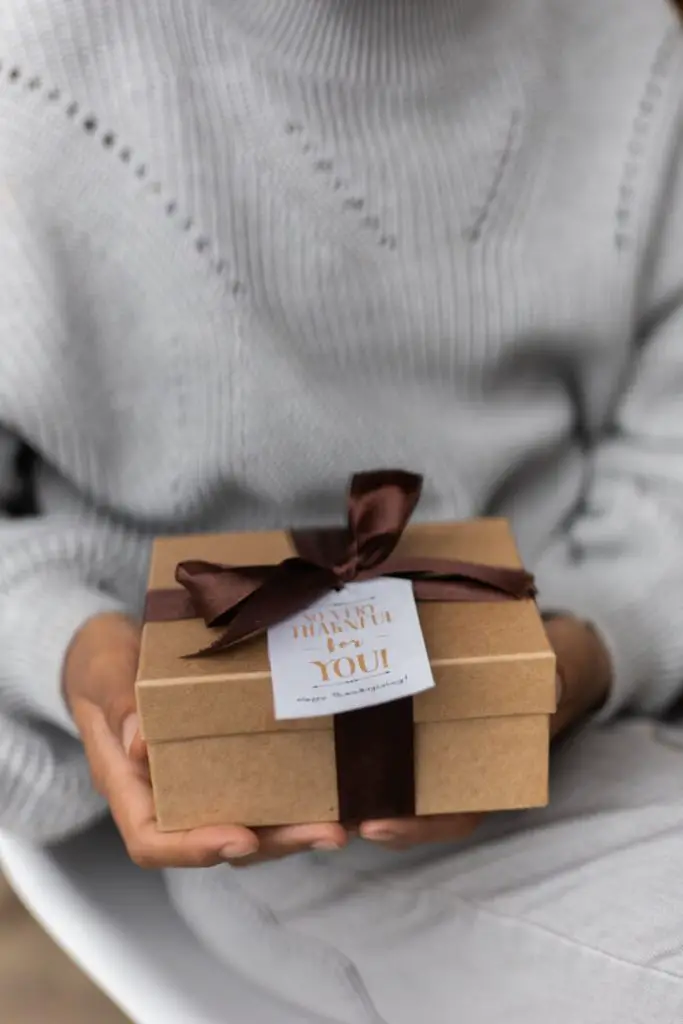 Gifting is a way of expressing how much you care for someone. But it becomes difficult to find the perfect gift when you don't live near them.
Here are 30 unique gift ideas for your long-distance friend. You can give the gift as a way to say "thanks for being there" or as a celebration of their birthday.
Another way to celebrate the special bond with your bestie is by getting a matching pair of friendship bracelets that light up when you think of each other. This heartfelt gift will bring you closer than anything in an instant.
All you have to do is tap the charm on the bracelet when you want to let your distant friend know you're thinking about them. The charm on their matching bracelet will instantly light up, giving them a visual notification that they are in your thoughts.
The Totwoo friendship bracelets connect via Bluetooth and have many amazing features, such as sending secret messages.
Subscription Boxes
The best way to give a friend the gift of love is to spend time with them, but sometimes time is just not on your side. So when you can't hang out together, get them a present that will keep on giving – get them some subscription boxes.
They are great for long-distance friendships because they're personalized for your loved one. There are many different style options for these gifts too! So no matter your friend's interests, there will surely be something they'll like in these boxes.
It might seem weird to buy someone a box every month after all this time, but it's not! Your best friend receiving the box will appreciate the thoughtful gesture and know how much you care.
Gifting someone a long-distance friendship bracelet is a personal way of showing how much you care for them.
There are many different bracelets – some are made with special metal alloys, while others are made from a common cord or yarn. Some even come in the form of necklaces or earrings to make it easier to wear them close to your heart.
Giving your friend a long-distance friendship bracelet tells them that you know they're not there and that you miss them dearly. It's also a reminder for both of you that when the distance separates, the memories unite.
Both the sender and receiver of a long-distance friendship necklace can feel close to each other, even when thousands of miles separate them. They will be reminded of their friendship and can wear it with pride.
The necklaces are made from high-quality sterling silver or rose gold-filled materials, which make them durable and long-lasting. The necklaces are also available in various designs, so you'll be sure to find one that is perfect for your friend.
The idea of giving best gifts to friends who live far away is not uncommon. However, it might be getting harder for people who are living abroad. Even though you can't give your best friend a hug or a phone call, you can still give them something they'll appreciate and cherish forever.
If you're looking for something that would be perfect for your friend that is miles away, then consider these friendship earrings. They show your appreciation and love for the relationship between you two even when they cannot be physically together.
This section is about how you can use wine glasses to make your best friend far away from you feel more loved. Using wine glasses as a way of sending love is something that has been around for a long time. I'm sure you remember all those times when you used to send your friends flowers with a card saying "I love you!"
You can do the same with a wine glass. Engrave "I love you!" on a wine glass and send it to your friend.
Even if your long-distance bestie doesn't drink wine, it doesn't matter. They can use it for other drinks or for eating ice cream. The main idea is to surprise them and show them that you care.
If you and your bestie enjoy drinking tea or coffee, getting a pair of matching mugs is a practical gift. Every time you indulge in sipping your favorite beverage, these mugs will be a heartwarming daily reminder of the special bond you and your distant close friend share.
The best part is that you can make these mugs unique to your friendship by having them customized with your name, favorite picture, or a personal engraved message.
Additionally, a personalized LDR mug can be a fun gift for long-distance best friends. Your bestie will smile and laugh whenever they see your funny words on their desk!
Keychains are a distance friendship gift that will remind you daily of your long-distance BFF.
If you don't live in the same town or even state, you can get a two-piece puzzle keychain with the states you live in. Give your bestie the keyring piece with your state, and keep for yourself the piece with theirs. You can find these keyrings in different designs and colors, and you can even get them personalized.
Despite some of the advantages of long-distance relationships, they can be tricky. There's a feeling of longing and separation, and the only thing you want to do is make your friend feel better.
The best way to help long-distance friends feel less lonely is by sending them a thoughtful gift that assures them that you are thinking about them. A funny T-shirt with your face printed on it will be a perfect gift for them!
A long-distance friendship can be challenging, but it doesn't have to be lonely!
The new age of technology has enabled us to stay connected with our friends no matter how far they are. Long-distance friendship rings are a great way for you to show your love for your friend. These rings are designed with their favorite color of a gemstone on the ring, which will make them feel loved and acknowledged. Different types of gems are available, so make sure you choose the perfect stone based on your friend's personality.
Themed photo frames are perfect for reminding you and your friend that no matter how far you are from each other, you are still near to one another's hearts and minds.
Friendship lamps make the perfect gifts for your friends that are far away. I got this lamp to present to my long-distance best friend, and he loved it. Connecting with someone who lives miles away is easy when you use this lamp. The best part is that your best friend can make it as bright or dim as they want, so they can sleep at night without being bothered by the light.
You can learn more about the Totwoo long distance friendship lamp in the video below.
Gift Cards
Gift cards are an easy way to show that you care without guessing what they might want. They are also often more thoughtful than paying for something in person or ordering something online because it is hard for your friend to return the item if they don't like it. If you know what store is their favorite, then picking the right gift card will be simple. If you have trouble figuring out where your friend shops most often, various websites can help you find the perfect retailer. You can also use a general gift card so your friend can choose whatever they want.
Personalized Ornament
A personalized ornament is one way to say, "I appreciate you." Engrave your friend's name or a heartwarming message on it, hang it on your tree, or use it as decoration in their home. If you want something more sentimental but still inexpensive, make a scrapbook filled with memories from your time together.
If you want to give them a food-themed gift, there are plenty of options for this as well. You can send them some pre-made foods from around the world and some exotic fruits and vegetables from the country they're currently residing in. You can also send them healthy snacks, so they know they will always have something tasty on hand if they need it.
Letters to Open When…
"Letters to open when…" are a great sentimental gift that allows you to support your friend emotionally and be there for them even when you are miles apart.
These letters are supposed to be opened on a specific day, with instructions to "open when you need a warm hug," "open on your birthday," or "open when you miss me." You can even write a poem, draw something or put a greeting card inside the letter, depending on the occasion.
Long-Distance Game
If you and your bestie love playing games, playing them together is not only a fun way to spend time, but it will also melt the distance, making you feel as if you were right next to each other. It's also a great way of bonding and strengthening your friendship.
You can play many games online, such as Hangman, Monopoly, and many other board games and drinking games.
Start a Travel Fund
If you and your bestie are planning on visiting each other or traveling somewhere new, a travel fund box is a great long-distance friendship gift to start saving for your trips. Many cute piggy banks or wooden fund boxes are available to choose from.
Care Package
If you still haven't decided on which long-distance friendship gift to get, why not create a package with lots of small gifts? Putting together a care package may require a lot of effort, but it shows better than anything how much attention you pay to every detail of your friendship.
You can put together different types of care packages, such as snack packages, memory packages, birthday packages, self-care packages, etc.
Self-Care Package
We all love having some "me time" blissful moments of relaxation. If your friend has been through a rough time and needs some pampering, then putting together a package for self-care for them is a perfect gift idea.
There are many pre-made self-care baskets that you can order online, but if you want to DIY a spa-themed basket, make sure to include bath bombs, scented candles, some soothing creams and balms, and even hair color.
Birthday Package
If you want to surprise your friend for their birthday, but you can't be together to celebrate, send them a birthday package.
Pack a cake mix, candles, a party hat, a birthday banner, a greeting card, and some birthday booze. Don't forget to top it all off with confetti!
Other Gift Ideas
Digital photo or picture frame with pictures and videos of you available for viewing at any time without any effort on their part.
Send your friend souvenirs from the place you went on vacation.
Buy tickets to their favorite sports game or musical concert.
Create an album of pictures and videos of your favorite moments together.
Make a little bestie book with fill-ins to describe why your bestie is the best. You can make it yourself or order this one. Either way, it makes your bestie smile from ear to ear.
For a friend with an interest in cooking, Recipe books like "The Bon Appetit Cookbook" might be perfect.
Give your best friend the gift of food from your region.
Give them something they can grow in their garden, on their porch, or even in their kitchen.
A personalized piece of art – painting, sculpture, etc., created by you as a gift. A piece of wall art can be a great gift as well.
Traditional snail mail with favorite photos can be a wonderful gift as well. Send your friend a letter telling them how much you miss and care about them. It will remind them that they're always on your mind.
For an easy and cheap idea, decorate a jar with ribbon and fill it with candy or other snacks you know they enjoy.
Could you find The Perfect Long Distance Friendship Gift?
Long-distance relationships can be difficult. The challenges for friends that are separated by many miles usually come from the time difference and the lack of hanging out together. You want to make sure that you are doing all you can to make your long-distance loved ones feel connected to you.
Gifting is important for true friendship. If you're looking for a unique and thoughtful gift for your long-distance friend, my list of the 30 best long-distance friendship gifts may come in handy. The list includes everything from locally-made products to worldwide services. I hope you find the perfect gift idea among these!