Being in a long-distance relationship can be really hard for some couples. Here are 26 fun and creative long-distance dates ideas that will help you feel closer to your partner.
Max and I have been together for more than ten years, and about half of it has been dating long distance. Even though we live together now, we sometimes spend months apart each year as one of us travels back home to visit friends and family. And the Covid-19 crisis separated us for over three months in 2020!
All this time apart has taught us one thing:
Our relationship is stronger and healthier when we purposefully take the time to get creative with our virtual date nights. We feel a stronger connection after we've done something special together.
So, I put together this extensive list of creative long-distance date ideas to help you guys bond with your partners too!
Thanks to this list, you will never run out of ideas how to spend virtual quality time with your partner! Beer tasting, virtual tourism, fistness challenge, fun games, there is a date idea for every LDR couple!
1. Try a Fancy FaceTime Date
When was the last time you wore makeup, did your hair, or wore clothes other than your P.J.s? If you've been in quarantine like so many of us lately, chances are it's been weeks (or perhaps even months).
Whether you're newly forced apart by the pandemic, or that's just your relationship, why not remind yourselves how hot you can look by turning your next call into a fancy date at home?
Slip into something extra special, do your hair and makeup, spray on some perfume to boost your confidence, and get on the call with your S.O.
To make the evening even more romantic, put on some mellow music, set the mood with lots of lit candles, and grab a nice bottle of wine.
P.S.! Don't forget to get your partner to dress up too!
2. Have a Virtual Happy Hour
Virtual Happy Hours are perfect for those long-distance dates when you just want to relax together without things being too formal.
There are multiple ways you can do this:
– The easiest is just to grab a glass of your favorite wine or spirit, and the date can start!
– If you find this too ordinary, here's a list of easy cocktail recipes that use cheap everyday ingredients. You can play bartenders together and even turn it into a little competition!
– To take things up a notch, turn the Cocktail Hour into a drinking game (you can include friends for this one to make things even more fun!).
Some of our favorite drinking games are:
Truth or Shot
Would You Rather
Never Have I Ever
Virtual Beer Pong
3. Try Virtual Beer/Wine Tasting
If you want to push your cyber dating life up a notch, virtual wine/beer tasting is a ridiculously awesome idea! Just think of it as one event less you don't have to cancel.
Wine tasting, especially, has always been considered an upper-class activity, so it's impossible not to feel special pampering your senses for an evening.
Plus, it's another great reason to put some extra effort into looking more presentable or even fancy.
Check if your favorite winery/brewery offers tasting sessions via social platforms like Zoom or Facebook Live, and have a pack of different wines or special edition brews delivered right to your front door. Or, try one of these wine tasting kits from 'In Good Taste.'
You can do this with alcohol-free beers too. Check out Partake Brewing that sells kits of five different beers including, IPA, Stout, Red, Pale Ale, and Blonde.
4. Visit A Virtual Museum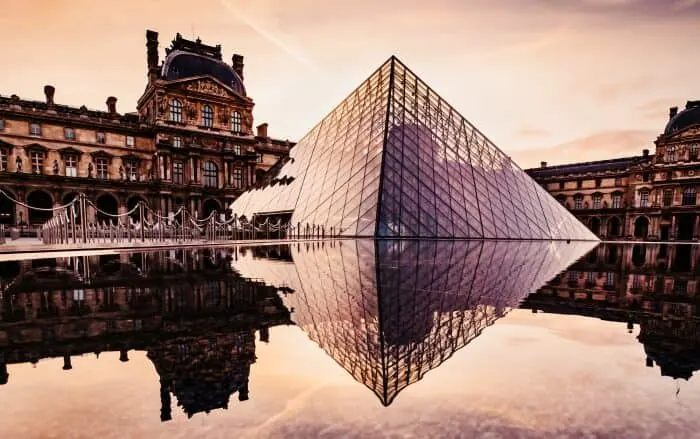 Many world-class museums offer virtual tours, so if you are art lovers like us, this can be one of the best long-distance date ideas to try. Taking museum tours is actually one of our all-time favorite activities!
Visiting a big museum first time as a couple showed us it was a lot of ground to cover in a short time (especially because we have different tastes when it comes to art).
On the other hand, virtual museums allow you to spend more time enjoying art pieces and artifacts than standing in lines.
And while admiring art through a screen can be somewhat impersonal, virtual tours are significantly cheaper and location and time are, obviously, not a problem anymore!
Here are the virtual tours we've enjoyed the most:
5. Or Take a Virtual Vacation
With the dangerous virus raging throughout the world, there's only one way to travel safely right now:
Virtually.
Although it's not exactly the same as experiencing a place first-hand, it's still a better alternative than browsing pictures on Google.
It will give you a much better perspective of the place you want to visit and help you decide if it's worth investing your money in a trip once travel bans are lifted.
So, if you are willing to give e-Tourism a try, there are multiple ways to take a virtual vacation:
From watching wild horses roaming the Highlands of Patagonia to hot air-ballooning in the breathtaking Cappadocia — now you can see what your dream destinations look like, but live.
360 Videos on YouTube
In time of travel bans and restrictions, tourism has been taken over by virtual reality. A quick YouTube search will give you a ton of channels that offer spectacular 360 views of the most awe-inspiring places on earth.
We absolutely love the channel introducing Australia since it's the place where we first met!
Through apps like Chile 360
Chile 360 and similar apps allow you to explore the most iconic destination in a country. With nothing but your phone or V.R. goggles, you can experience your next travel site as if you were already there.
6. Go Stargazing And Feel The Night Sky Magic
If you and your partner are lucky enough to live in the same time zone, check when's the next meteor shower (usually there are many throughout the year) and arrange a date under the stars.
You can drive to a location with less light pollution and enjoy the magnificent view.
You can also download a Sky Map App to help you recognize the visible planets and constellations. Who knows, maybe a shooting star will make your wish to be together come true!
7. Enjoy Some Sexy Time On Skype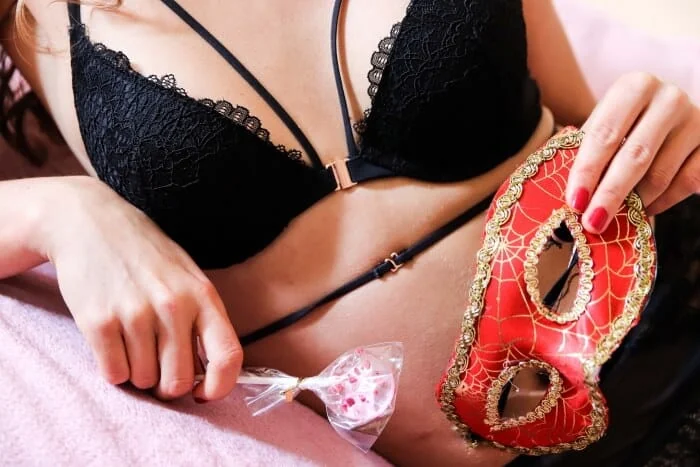 One of the most difficult parts of our LDR was the lack of physical contact. Fortunately, with a little bit of tech help, we kept intimacy spicy, even from afar.
Next time you feel things are not stellar in the bedroom, surprise your partner with a sexy date, too!
Remember that intimacy starts way before you take things under the covers. Show your passionate side with a few steamy messages to get your partner in the mood.
Also, if your usual spot for video calls has been the living room, have a change of scenery. Light some candles, play a soft tune in the background, and wear something … ahem… more comfortable.
Now would be the perfect time to relax with a sexy game (like 'Strip Poker' or 'Truth or Dare') and a glass (or a few) of wine.
If things got too hot to handle, you can reach for your favorite long-distance sex toys and let the fun begin!
You can check out our Skype sex guide if you don't know where to start!
8. Read Together
This is the perfect LDR date for bookworms.
Choose a title you know that both of you are going to like, and get on Skype or FaceTime. Take turns reading different chapters and discuss the most interesting parts and ideas.
You might discover new depths of your partner's soul.
9. Prepare Your Dinner Together
Busy LDR couples find it hard to spend quality time together. After a long day at work, get on a video call with your partner, and cook together!
It will give you the chance to catch up and tell them all about your day and how much you miss each other. Plus, there is something so attractive in watching your partner cook.
We're a competitive couple, so we often cook the same meal and then compare our results, but this can work with different recipes too. The idea here is just to enjoy each other's company.
Check TheHealthyCuisine.com for great healthy food recipes.
10. Watch The Sunrise
If you are missing romance in your relationship, staying up till dawn and watching the sunrise together can spark passion. You may not be physically together, but you are still under the same sun.
11. Get Creative
If you are already running out of things to do together, getting creative is another excellent long-distance date idea!
Doing something unique and out of your comfort zones can be a lot of fun. Plus, you will have something you created together to be proud of.
You can attend an online course together or simply follow a YouTube painting tutorial and later compare the newly created 'masterpieces.'
This is an opportunity to get out of the routine and, at the same time, strengthen your bond by creating a loving keepsake to remember how fun long-distance relationships can be.
You can choose to get artsy simultaneously and check your progress on camera, or do it individually on a designated day (good for when there is a big time difference) and compare the results later.
12. Organize A Fitness Challenge
If both of you care about staying healthy and in shape, you can organize a fitness challenge as a date. Come up with the exercises and their intensity levels before you get on camera, and may the better one win.
13. Have a Skype Date In A Fancy Restaurant
Sitting alone and talking on your phone is not a common sight in a fancy restaurant on a Saturday night, but who cares?
Check the restaurants in your partner's area and book them a booth at one they haven't visited yet. Let them do the same for you. It will make you feel special and bring a dose of mystery into your relationship.
14. Go for an Online Date At The Zoo
This is one of the best long-distance relationship date ideas for animal lovers. You can take your partner on a virtual tour around your local zoo. Buy some cotton candy and show them all the cute animals. Let your inner child come out and play!
15. Play Online Games and Get Competitive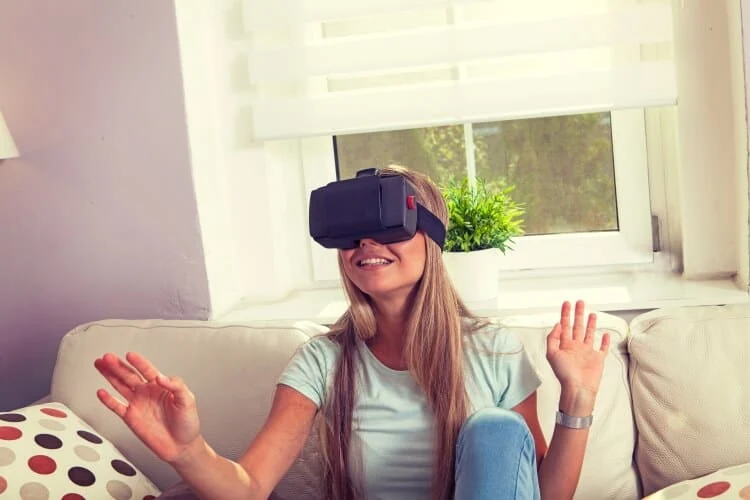 Of course, nothing can top going on dates or cuddling till late in the night, but we LDR couples are experts at finding alternative ways to spend quality time together.
Online gaming is an inexhaustible source of ideas that can bring out your competitive sides and let you bond over something you and your S.O. enjoy doing together (or individually).
This is probably old news to those of you who are avid video gamers and enjoy breaking the LDR monotony by getting lost in those fantasy worlds.
But, if you are not very interested in online role-playing, there are a ton of other virtual games you can play together:
Card games on Cardzmania
Virtual puzzles
Word games like 'WordFeud' or 'Words with Friends'
Online Poker
Virtual Monopoly
And if none of the above is your definition of fun, you can choose to play something more meaningful like 20 Questions that will allow both of you to get to know your partner even better. It's not important to win here, but have tons of fun while nailing the distance!
16. Solve a Virtual Escape Room Challenge
This is perfect if you are looking for a different kind of anniversary or date night idea.
Besides being fun, this game has the potential to give you an important relationship skill like working through challenges together — something you can put to practice in a situation when it really matters.
Solving a "virtual escape room" relies greatly on the atmosphere in the 'room.' It takes a lot of communication, patience, and trust. A great way to work on all these traits is to give up on your power and trust that your partner has the skill and brains to solve the puzzle.
So, if you are ready for some virtual Bonnie and Clyde action, you can opt for 'Bank Heist,' where you'll have to do some teamwork to unlock a safe. Or, if you prefer more of a fairytale escape room, 'The Grim Escape' arose as the most popular during the pandemic.
17. Plan Your Future
There is no point in staying in a long-distance relationship if the end goal is not to share a future together.
A nice dinner date can be a relaxing way to slowly introduce the topic about where you see yourselves five years down the line. Share your biggest hopes and concerns for the relationship and how you'd like to evolve as a couple.
Figuring out your next big step, like moving to another location together or starting a family, will probably take copious amounts of Facetiming, but you have to start somewhere, and a quiet evening can be a great starting point.
18. Create The Home Of Your Dreams
One step up from the previous idea is making plans for your future home. This is one of those unconventional online date ideas, but it will help you learn how compatible your tastes are and lets you dream together.
You can even make a joint Pinterest account and pin ideas, colors, patterns, and furniture you'd like to see in your future house.
19. Answer "Deep Questions"
This may sound weird as a date idea, but hear me out:
The whole purpose of a date night is to break out of the routine and bond with your partner. And there's no better way than asking deep questions.
If you prefer keeping the atmosphere light and fun, you could always do a silly quiz that doesn't require a lot of emotional investment or turn up the heat with some steamy questions.
Here are some apps and resources we've tried:
Gottman Card Decks' app
'We're Not Really Strangers' card game
'Kinky Confessions Truth or Dare Card' game
Happy Couple app
Couples' table topics
Or, if you want to go really deep, answer "Questions That Lead to Love."
Back in 2015, The New York Times published the essay "To Fall in Love With Anyone Do This," where author Mandy Len Catron referenced an experiment conducted by psychologist Arthur Aron who managed to make two people fall in love in his lab just by answering a list of 36 deeply personal questions.
The essay, together with the 36 question list, went viral, and many couples believe that it was taking the time to answer these questions that helped them determine that they were right for one other.
The rules are simple (or better said, there are no rules):
Get on a video call and take turns giving your most sincere answers possible. When you are finally done, end the session by gazing into each other's eyes for four minutes.
20. Go for a Walk Around Town
As long as you are comfortable with video calling in public, there is no rule that says virtual dates must take place behind closed doors, right?
It's never late to do something different and break the routine. Grab your phone, earpieces, a mask, and the fun can begin.
This is a great way to learn about the local culture, especially if you live in different countries. Or, if you are more into the outdoorsy lifestyle, you can work up a sweat while enjoying the beauty of nature.
21. Take a Trip Down Memory Lane
If you believe in the power of memories to help you connect with the person you love, a heartwarming trip through the history of your relationship will help you remember your beginnings and what it was that made you fall for each other.
The easiest way to do this is by going through your old photos, watching your videos, or reading the love letters/emails you've sent to each other over the years.
Services like Google Drive or Dropbox allow you to create albums with your favorite memories that you can both access whenever you feel nostalgic or miss your partner.
To make the experience even better, celebrate your relationship through a pair of digital picture frames from Aura, which make displaying and sharing your most precious photos from far away delightfully simple.
22. Have a Virtual Movie Night/Binge-Watch Your Favorite Shows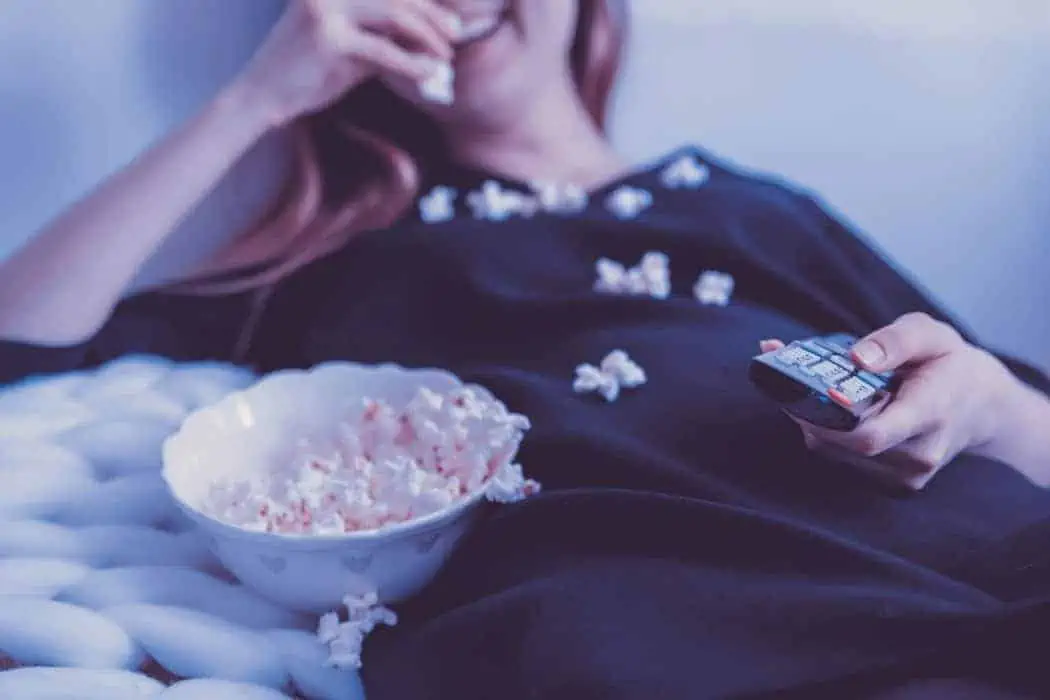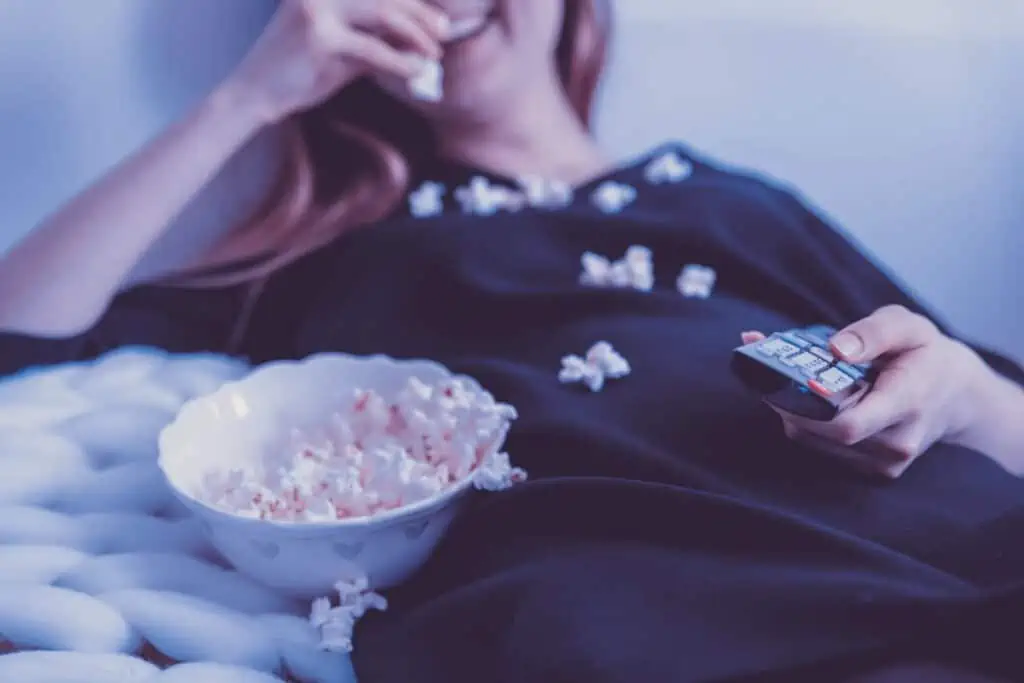 A movie is a date-night classic for any couple, but if your relationship is long-distance, you can still make it work with a little bit of help from technology.
Decide on a movie or a T.V. show you enjoy watching, set the time and date (work out the best hours if you are in different time zones), get some snacks, get comfy in your bed, and just press play.
For a more in-person experience, you can use some of the long-distance movie apps and services like Watch Party or Kast that will allow you to stream and chat at the same time.
Another alternative is getting on a video call and laughing or sharing comments about the program you are watching.
23. "Go" to a Concert Together
As the world slowly adjusts to the new way of living with social distancing and isolation, renowned artists and even local musicians are taking their game into the virtual world.
Despite all the closed venues and empty concert halls, you and your significant other can still enjoy some good music from the safety of your homes. Grab some snacks and drinks, jump on Skype or Zoom, put the concert on, and let the melody take you away.
It's a perfect date-night activity for LDR couples as you will spend quality time having fun, enjoying, and discussing your favorite band.
Check out BandsInTown.com for an extensive list of upcoming live stream concerts in your favorite genre.
24. Try a Surprise Virtual Date Night with Box42
Box42 is a UK-based subscription concept that sends you a surprise box for a full date night guide. It has ideas for couples' activities, accessories to set the mood, snacks and drinks, curated playlists, dinner ideas, and a few other surprises.
Considering the recent developments, Box42 came up with a virtual date night idea, and we think it's brilliant, especially if you are an LDR couple who can't just walk out the door and go for drinks.
25. Plan Your Next Reunion
Get-togethers and meetings are somewhat challenging for LDR couples, especially now, with a virus on the loose.
So many precautions and travel bans to navigate can become exhausting, but this is where planning comes into the picture.
Get excited about the places you'd like to see (if possible) and all the activities you will tackle to make your time together unforgettable.
By all means, go big:
do a detailed Google search about the places that interest you
make Pinboards to save your favorite sights
save the upcoming itinerary on Google Trip Planner
look for tickets or hotel fees if you want to go on a short trip together
plan your expenses
Reunions can be all about bonding and enjoying each other in silence while binge-watching your favorite show, but they don't always have to be.
Whatever it is you love doing together, making all those plans and daydreaming while still apart will make you feel closer and give you a purpose – a goal to be looking forward to.
26. Just Give Them a Call
Sometimes, all you need is to hear your lover's voice or see their face. So, pick up the phone and call them! It's not exactly the most romantic date idea, but it's the easiest way to bond with your beau.
Audio calls over the phone (or FaceTime/WhatsApp) can fit nicely into your day, i.e., while walking the dog, grocery shopping, etc.
Video calls may require some planning in advance, especially if you live in different time zones. I recommend agreeing on a day (or time of day) where you know you'll both be free for a chat.
Bottom Line
I hope that these long-distance date ideas will make you feel closer to your partner before you can reunite again.
Check out our guide of the best long distance gadgets to keep you connected to your partner wherever you are in the world.