Being in a long-distance relationship means that you have to work just a little bit harder to keep things interesting.
You do not have the luxury of physical proximity and contact to facilitate fun hangouts. And over time, those virtual dates and daily chats become stale.
So what do you do? Watch your relationship turn into a boring old mess, or get creative and keep the fire burning? I think the answer here is pretty obvious.
Fortunately, there are many things that you and your long-distance lover can do to spend time together online in addition to your regular calls and movie marathons.
From playing games together online to sexting, here are 17 long-distance relationship games and activities you can do over the phone or Skype the next time you feel things are getting boring.
Four Fun Long Distance Relationship Games You Can Play Online With Your Boyfriend Or Girlfriend
Virtual Escape Rooms
Virtual escape rooms are some of the most interesting couple games as you get to go on an adventure together despite the distance. It could be a basic puzzle-solving set of rooms or something more interesting, like scary escape rooms.
All you need to make this game work is a good internet connection and a laptop. If you want something more serious, you could also go all out with equipment, including surround sound systems and virtual reality viewers.
If this is something you are interested in, here are a few examples of popular virtual escape rooms you could look up:
Online Board Games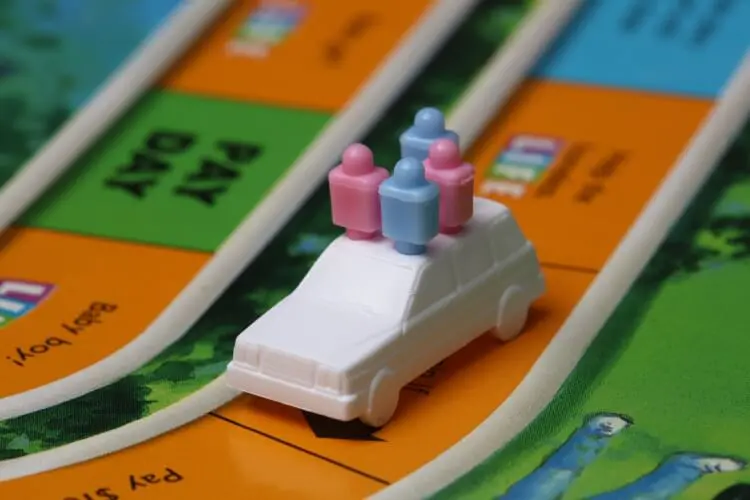 It is the simplest idea to execute as far as long-distance games are concerned. All you have to do is find a game that both of you know and like.
You could also try something different together and learn how to play a new board game. The best part about this is that you could even get other friends and couples involved and have your own little couples' game night away from one another.
Here are some of the best online games you can guys play long distance:
Chess
Monopoly
Scrabble
Card games
Go
Trivia Challenges
Trivia challenges are another great example of fun long-distance relationship games for couples on a date night, especially if you and your partner are notoriously competitive.
You can go up against each other or your friends, or even random players on the internet. One of the best trivia games is QuizUp, an app that allows you to play against people worldwide.
You can choose pretty much any topic you are passionate about. So whether you want to show off your Harry Potter knowledge or your understanding of Greek Mythology, trivia games will offer you and your partner a great way to hang out.
Video Games You Can Play Together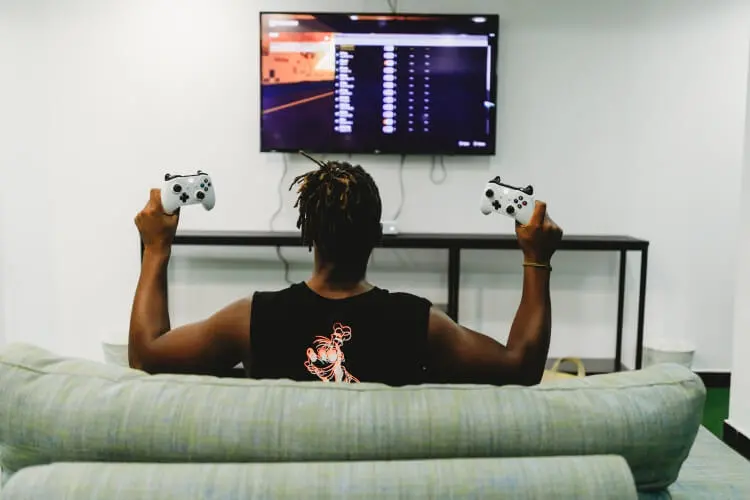 If you and/or your partner love video games, then you have probably been waiting for this article!
Well, here it is:
If you want to have some fun with your long-distance beau, then log on to your favorite video game platform and get playing!
It works best with multiplayer games as you can compete together or against each other. Or you could play single-player games and compare your stats.
Here are some excellent choices either way:
Lara Croft and the Guardian of Light
Minecraft
Sims
Uncharted 4
Think of the puzzle as one you can both solve, Sudoku can be a great game for those long-distance relationships that crave a mental edge.
The objective of the game is to fill a 9×9 grid with numbers so that each row, column, and 3×3 subgrid contains all of the digits from 1 to 9. The game provides several difficulty levels ranging from easy to hard, and players can select a level that suits their skill level.
To play the game, players (or couples) click on a square in the grid to select it and then use their keyboard or mouse to enter a number from 1 to 9. The game will automatically check if the entered number is valid based on the rules of Sudoku. If the number is valid, it will be added to the grid, and if it is not valid, the game will highlight the error.
The classic card game can be a mentally enriching and fast-paced game for couples close and long-distance alike. The objective of the game is to score points by creating card combinations, such as pairs, runs, and flushes, using the cards in hand and the cards on the board. The player to reach 121 points wins.
Cribbage is perfect for couples of all skill levels.
Fun Relationship Games To Play On The Phone Or Over Skype
Video Call Charades
Charades are great games to play over Skype, and they can definitely help spice up your video chat calls as a long-distance couple.
With apps like Boba Charades and Hands Up, you need a wide enough screen to see your partner's shenanigans as they try to mime the clues. It's a fun way to spend time together despite being so far away.
Question Games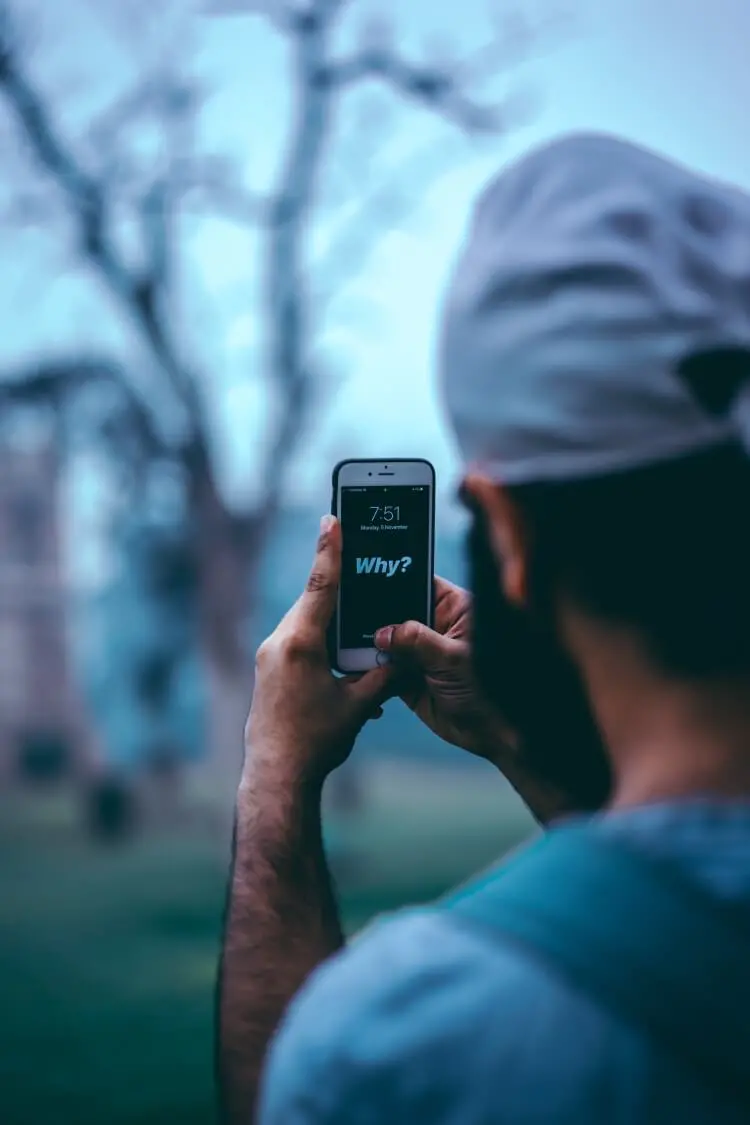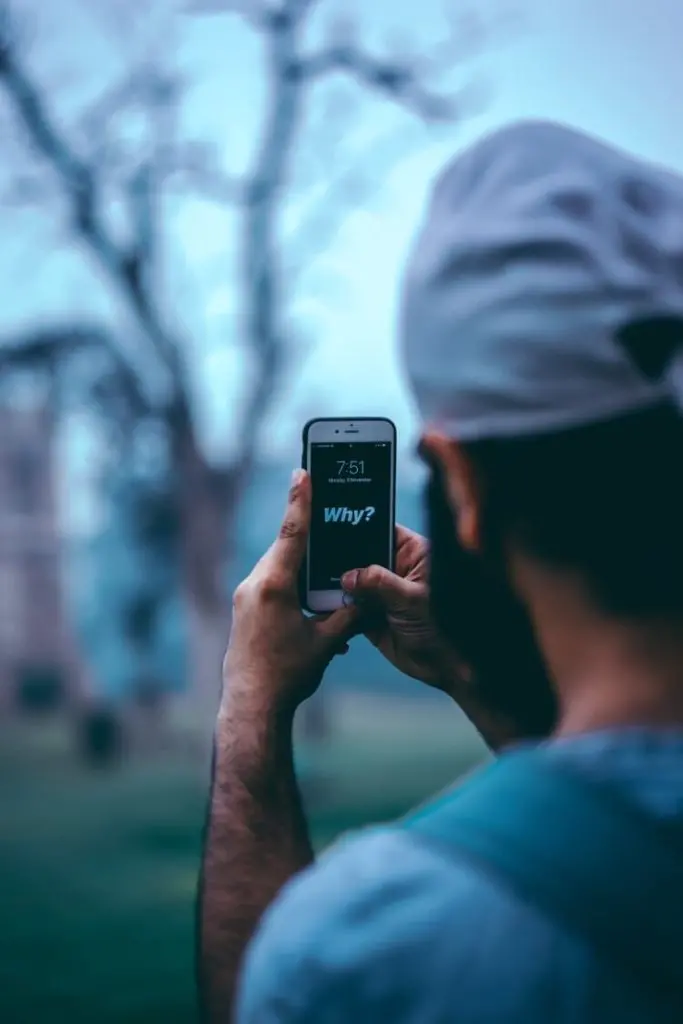 Question games are some of the best relationship games for couples to play in a long-distance relationship. For one, they are games you can play on the phone, making your calls and text chats a lot more fun. They are also a great way to get to know each other while also spending some much-needed quality time together.
The best part is that you can play them anywhere and anytime without any need for additional equipment, investments, or apps.
Great LDR games for couples to play together on the phone with their boyfriend include:
Truth or Dare
This classic game may take you back to your teenage days. As the name suggests, Truth or Dare consists of two parts:
a question for the truth
a task for a dare
You can choose either, depending on whether you want to say a secret or avoid it by doing a challenge.
You can take turns with your partner and make it as innocent or as naughty as you please. It's a simple yet cool long-distance game where all you need is your phone and a good internet connection.
It is the perfect long-distance game to check how well you know each other!
The game starts with one person saying two truths and one lie about themselves. Now, you need to let your partner guess which of those three statements is a lie. The trick is to try to sound as convincing as possible and not say something obvious or easy to eliminate as truth or lie.
Never Have I Ever
This game involves both of the partners saying something they have never done or experienced.
One of you says, "Never have I ever…" and adds something they haven't done. If the other partner also hasn't done it, they receive a point. If they have, the point goes to the person asking.
You can take the fun up a notch and turn this into a drinking game – whoever loses a point has to take a shot.
21 Questions
This is one of the games that can help let your partner meet you on a deeper level.
It's pretty straightforward:
You choose a set of 21 questions (it's totally up to you how deep or lightly you want to take it), and you start answering them one by one.
You can take turns answering the questions or answer all 21 at once before it's the other player's turn. You can also set rules to skip a question or a set of questions if you don't feel comfortable answering.
You can also check out these long-distance relationship questions to ask to deepen your connection.
Movie Drinking Games
Watching movies and TV shows together is always a winner when deciding how to spend time while in a long-distance relationship. You can take this super fun activity to the next level by turning it into a drinking game if that is your kind of fun.
You can turn regular movie watching into a drinking game by both taking a shot or a sip once a certain phrase is mentioned or if something specific happens in the scene.
Trust me, a couple that gets toasted together stays together.
The Drawing Game
Another great way to hang out with your beau using your phone or Skype is by doing something artsy. For example, you could hold a friendly painting competition to try and see who does the best job at creating something interesting. It will be a lot of fun, and you can talk and catch up while you do it.
You could also make it romantic and have a sort of portrait session where you draw each other based on what you see on the screen during your conversation. Think of it as your Jack and Rose portrait moment (just more PG-13). Or you can recreate the scene as it was. No judgment here.
Tell Stories
We are not talking about your run-of-the-mill childhood stories or little anecdotes about what happened with Jim from the office last week. The kind of stories you should tell here are fun stories and, preferably, fictional ones.
You could tell horror stories and try to freak each other out. You could do a story chain where one person starts the thread, and you continue building upon the plot back and forth. Whatever it is you decide, just make sure to have fun with it!
Work Out Together
This is a great option for the fitness-fanatic couple. This time together could be a great way for both of you to get a workout in while still hanging out. The best part? There are so many resources out there that can make your sessions just as effective as any gym.
Some awesome ideas you could try together include:
Yoga
Aerobics
Fun dance workouts
Weight exercises
Virtual Scavenger Hunt
Store Hunt
Even though you are both residing at different locations, chances are there are cheap discount stores in both of your areas. The point isn't to spend a ton of money but to find interesting romantic trinkets without breaking the bank.
So, come up with a list of things, such as something that reminds them of you, some heart-shaped candy, or something silky red. Then, email the list to your significant other and start the hunt together.
Try to find all items within three days and once you are done, ship them off to each other as a gift and do the unboxing on camera so you can see each other's reactions.
Photo Hunt
Another interesting version of the scavenger hunt is the photo hunt. This game will allow you to better get to know the area where your partner lives. You can take it across the city or narrow it down to your local park, the choice is yours.
To start, send a message of what you want to see to your LDR partner and give them some time to find it. It can be something like a romantic garden or a couple holding hands.
Use your phones to take pics and send them back and forth. Share what you like about the places you see, and end the hunt by asking a stranger to take a photo of you at your favorite place.
Role Plays
If you are into role-playing, this can be a fun webcam game. You can dress up as your favorite movie character and try to impersonate them by imitating the sound of their voice and body language. Now it's your partner's turn to guess who you are.
Role-playing is also a great way to flirt with each other over texting. Just pick a character and text away. If they are naughty, feel free to be naughty too. Play out a steamy scene, and the next time you are at the same location, just switch from testing to action!
Guess Where I Am
Who said that spending time with other people meant not spending time with each other? Well, playing this game can make you feel part of the group even though you are probably in an entirely different zip code.
Next time you go out, snap some pictures of the place without revealing the name and ask your partner to guess where you are. Naturally, the best way to play is somewhere where you have already visited together or a place significant to your relationship.
Fill-In-The-Blank
Want a different kind of date that will also reveal how well you know each other? Fill-in-the-blank is a simple but fun game.
To play, you start a sentence, but you leave it open for your partner to finish it. For example, you say, "My favorite movie genre is…" and your partner has to guess the right answer.
You can spice things up by exchanging steamier sentences that will ease your way into the bedroom.
Sexy Long-Distance Relationship Games For LDR Couples
Sexting
Sexting might have started as a way for younger generations to take their intimate life out of the bedroom, but it seems like everyone else is catching up.
It's not that easy to maintain a healthy and engaging relationship with all those miles keeping you apart. Throw a few time zones into the mix, and your long-distance relationship isn't so fulfilling anymore.
You can use sexting to keep the spark burning. Start exchanging raunchy lines with your partner early in the day, so you will have a lot of "material" to go through and ease the frustration by nightfall.
Learn some Dirty Talks for Long-Distance Relationships from this article to spice up your next phone call!
Strip Q&A
Strip Poker sounds like old news, but you can still take this outdated game and put your own twist on it.
All you need to play is a private place, your phone/laptop, a good internet connection, and an open mind. Make a list of questions you think your partner may know the answers to and take turns asking. Whoever gives a wrong answer takes a piece of clothing off.
Just remember, more clothes mean a longer game and more time till things get steamy. So, dress accordingly, if you know what I mean.
Mystery Photo
You wouldn't think of it as a sex game, but a mystery photo can bring back the much-needed excitement into the bedroom.
To play "Mystery Photo," you will need your phone and probably someplace private for obvious reasons. Snap pics of a part of your body without revealing too much and send them to your long-distance partner over video chat.
The trick is to make it difficult for your partner to guess which part of your body you are showing and tickle their imagination.
If they guess right, maybe you can treat them with a wider angle of the same body part. Of course, you can end the game if it makes you feel uncomfortable.
Try These Long Distance relationship games to keep Things Interesting
Whether you are newbies in the game or have been in a long-distance setup for years, these LDR games will make a huge difference in your relationship.
Just try and have fun, and if you can, make up your own activities that capture your interests and allow you to spend time together.
So don't just sit and watch things fade away – get creative, and you might just bring your relationship back to life!
If you are looking for more activities to do long-distance with your partner, then check out this bucket list for long-distance relationship couples.