Here is a list of my favorite long-distance relationship games and activities to keep things fun and spicy when you can't be with your S.O.
I know better than anyone that maintaining a healthy long-distance relationship can be difficult – it takes a lot of patience and commitment from both sides.
That's why, when Max and I are separated, we play a lot of these games and do different LDR activities online. It helps us forget about the distance for a minute and brings us joy and excitement.
Depending on your mood and situation, you can choose from:
Keep reading to find 38 awesome games for long-distance couples.
Long-Distance Relationship Games to Play on Skype or FaceTime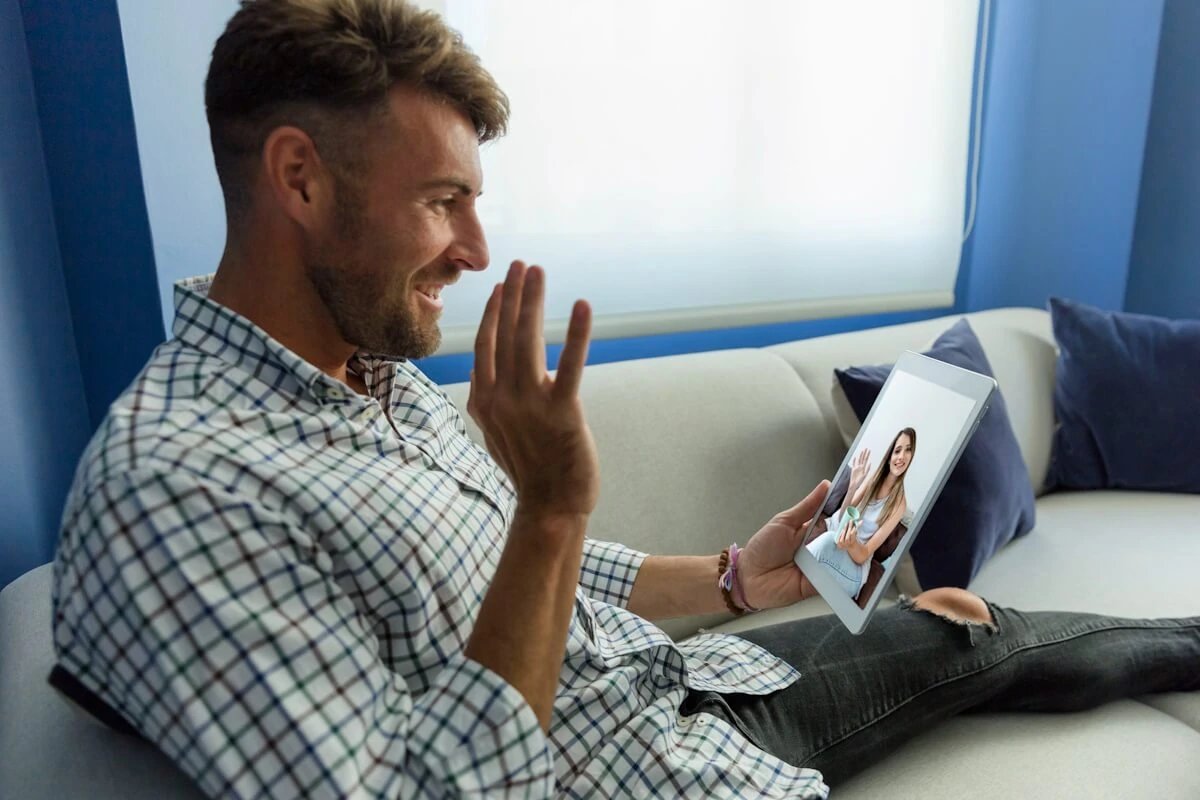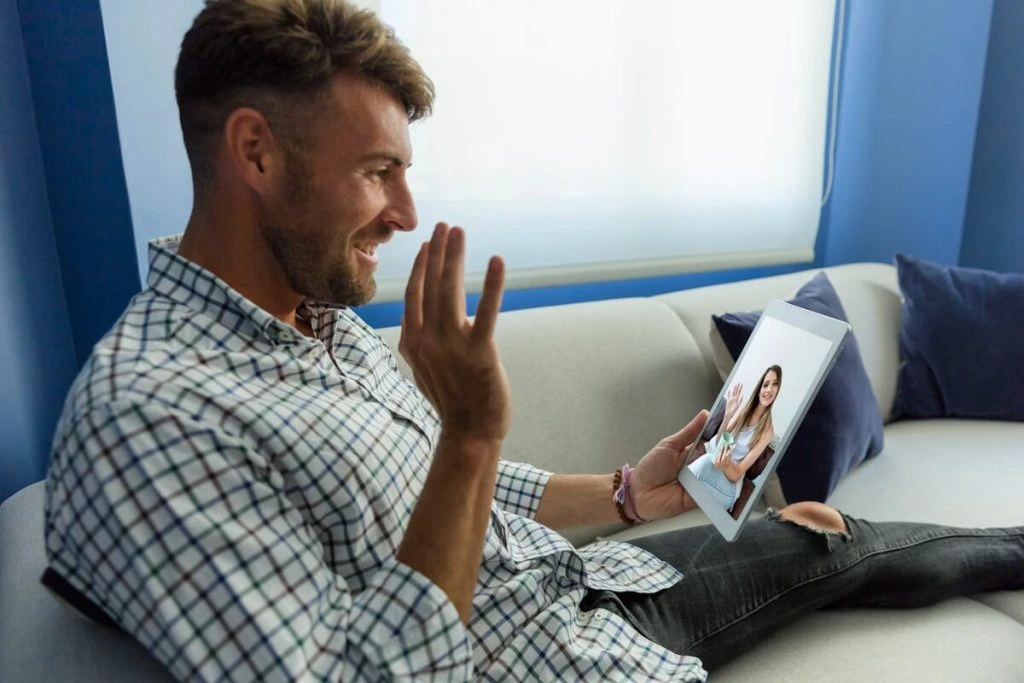 Charades
The long-time classic is one of those perfect games for long-distance couples. All you have to do is turn on WhatsApp or Skype and let the fun begin.
The goal is the same as when playing it in person – try explaining the word or phrase using just your body, only this time on camera.
Try thinking of words that are funny to explain. It will make you both laugh and deal with loneliness a little better.
Never Have I Ever
This is a popular drinking game that you can easily play on camera. Again, you can use Skype, Facebook, Viber, or any other platform that offers video calling.
It's sometimes hard for couples who have been together to find something they don't know about each other, but here's your chance to learn new things about your partner.
Truth or Dare
'Truth or Dare' is your chance to ask your partner things you never got the courage to ask before or give them 'tough love' through some hard challenges.
With a video on, you will be able to see your loved one doing all the fun dares or sweating through some tricky questions.
It's definitely one of those LDR activities that can quickly turn from innocent to something quite steamy!
Head's Up
From guessing blockbuster movies to making silly animal sounds – it will get you excited and leave you playing for hours.
For this one, you'll need your phone, so it's better to connect with your partner over video through your laptops.
Playing the game is simple and easy:
Choose one of the many categories and place the phone on your forehead. Try to guess the right word while your partner is screaming clues at you.
When you get it right, tilt your head down, and a new word will appear. When you run into a 'toughie' and time is running out, tilt your head up to skip the word.
TV Show Based Games
Watching your favorite show alone sucks, but who said slouching in your bed was the only way to enjoy it as a couple?
Google will tell you that many TV shows have corresponding drinking games, but there's this hilarious thing people do now. They stick paper mustaches in a random place on the TV, and once it aligns with a character, they take a big chug.
You can come up with the rules and corresponding activities yourself as well. For example, every time a character says a certain phrase (think Sheldon from Big Bang Theory and "Bazinga!"), you both do five push-ups.
Long-Distance Relationship Games on the Phone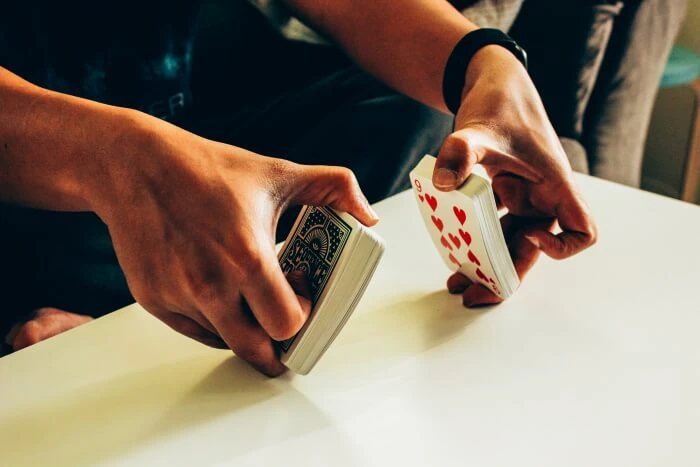 20 Questions
The rules of this game are pretty straightforward. You have 20 Questions to figure out what your partner is thinking.
Get on the phone and start by saying you are thinking of something, and they have to guess what it is. Your partner then chooses 20 questions to get the truth out of you, or they lose the game.
Intrigued?
This is another LDR card game that has the power to make things boiling hot! It's totally up to you.
Conversation Games
Phone calls are LDR couples' best friend, no doubt about it. Sometimes, they can get a bit dry and boring, but they are also perfect for playing conversation games that can help you meet your partner at a deeper level.
Here are two great examples:
2 truths and 1 lie
Come up with three short facts about yourself, out of which two are true, and one is a lie. The point is to stay neutral as your lover discusses these facts and not give yourself out. Make it hard for them to guess!
Quick answers
This one goes fast and doesn't require a lot of thinking. One of the partners says a word, and the other one shoots out the first thing that comes to mind. Don't worry if it doesn't make much sense. That's why it's so fun to play!
Fill-in-the-Blank
'Fill-in-the-blank' is one of the most famous long-distance relationship texting games.
It is so versatile but quite simple to play. For instance, you can start by texting your SO something like, "The first thing on your mind when you wake up in the morning is…" and your partner should fill in the blank.
It's totally up to you whether you'll use this game to get to know your partner even better or just to spice things up and keep the fire burning despite all those miles separating you.
Freeze
"Freeze" is a texting game that can bring so much fun and humor into your long-distance relationship. It's easy, it's simple and includes only one word!
So how exactly do you play 'Freeze'?
Well,
Whenever you miss your partner, text them "freeze," and they have to drop whatever they are doing and take a selfie. This is your chance to catch your S.O. in a funny or awkward situation.
However, remember, this game is for fun. Don't use it to control your partner and ruin your relationship.
LDR Games to Play Online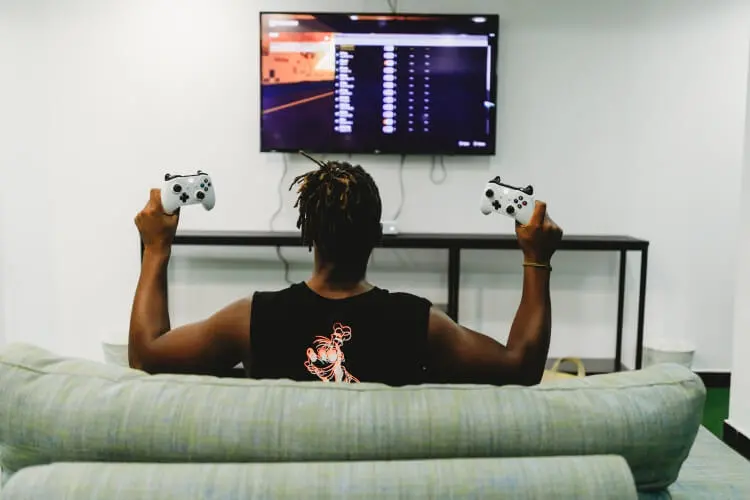 Classic Board & Card Games
We should give it up for technology for moving our favorite games online. Scrabble, Monopoly, Catan, and UNO are now long-distance relationship games too!
Online games like these are usually a pretty cheap way to have fun, but you can almost always find a free version of your favorite one too.
Take it up a notch and give your partner a video call. Having fun together helps a lot when you feel lonely, and you miss each other's physical presence.
Easy Online Games
A little bit of healthy competition never hurt anybody.
Platforms like Pogo, Yahoo, MiniClip, and many others offer hundreds of online games for couples, including:
quizzes
word games
puzzles
They are perfect when you've already run out of options for a fun Saturday night, and you both need the energy boost. These games will definitely trigger your competitive spirit!
Virtual Reality Games
VR games are gaining massive popularity among LDR couples. There is no need to mention that the choice is big and versatile.
Here are two of the most popular virtual reality games for couples:
Second Life
Second Life allows you to live the life you've always desired, only virtually. Members have absolute control over what they are experiencing, and they are definitely not short of fun activities.
You can go on dates and concerts, start a relationship or break up, kiss or take the fun under the sheets. You can even get hitched. And all of this for free!
IMVU
IMVU is the largest avatar-based social network where characters create relationships through shared experiences.
Basically, you and your loved one can create your personal avatars on the platform, and instead of using regular apps to chat, you use this graphical instant messenger.
When you type your message, it appears in a balloon above your avatar's head. You can also express moods, do things individually or interact with other characters. You can invite more people for a group chat and make it even more fun.
As the creators of IMVU like to say, 'The world is virtual. The feels are real.'
Multiplayer Games for Gaming Nerds
For avid gamers among the LDR couples, this is old news. Some of you maybe even met in one of the countless virtual worlds behind these Massive Multiplayer Online games.
But even if you don't like spending hours on your phone or computer, a change is always welcome.
Imagine having a virtual place just for you and your SO where you can create a world together. It can be a great exercise to test your decision-making processes as a couple!
Here are a few popular MMO games:
League of Legends
Neverwinter
World of Warcraft
Dungeons and Dragons
Decision Games
Remember those game ads where a character is facing a dilemma and needs to make a decision? And each decision leads the game in a different direction?
Well, Choice of Games is a company that creates these retro-style games, and they found the perfect recipe to get you hooked!
You can take turns making decisions with your partner, or you can do it together and see where the story goes.
They even give you a chance to use your coding skills and create your own game, which you can upload and sell for profits.
Sex Games For Long-Distance Relationships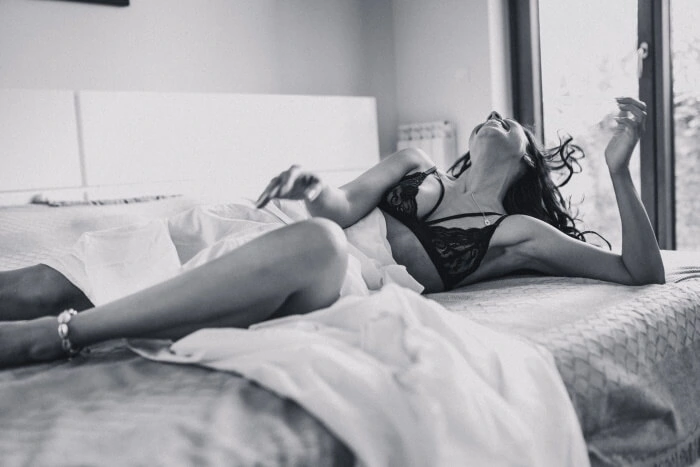 Sexting
Sexting is how the younger generation takes intimacy beyond bedroom walls, but it seems like everyone else is catching up too.
With so many miles keeping you apart, the spark doesn't always ignite easily. Add a time zone or two in the mix, and your LDR doesn't seem as magical as it used to before.
This is when sexting comes to the rescue. Send your partner a steaming hot message and set the mood for the evening. You can add a picture or two that will leave them thinking about you all day long.
Just be careful and think twice before sending a naughty message – there is a number of ways sexting can go wrong and leave you embarrassed!
Strip Q'n'A
Strip poker sounds dated. Why don't you skip the boring game and turn this into something more intimate and personal?
Having a private space to do this is a must for obvious reasons. Before you start, think of questions about things you've done together with your partner or something about yourself you believe your partner should know the answers to. Now take it to Skype, and whoever fails to give a correct answer takes a piece of their clothing off.
Role-Playing
Even long-time partners have a hard time talking about their fantasies, so maybe being apart will make both of you a little braver.
Choose a movie character that your partner finds particularly attractive, and try copying what they say or how they walk and talk. You can even try and put on something similar, but I doubt it will stay on you for long.
Mystery Photo
It doesn't sound like one of those naughty sex games for long-distance relationships, but it can spice things up rather quickly.
Send a close-up shot of your body part or anything that might spark up your partner's imagination. Of course, don't make it too easy on them!
Once they guess what's on the photo, they get a reward. Maybe you can treat them with a wider angle of what you were trying to show.
Use Adult Apps
Adult apps are a great way to turn a regular Skype conversation into a hot and steamy one!
From the naughty versions of Truth or Dare to Sex Dice and question games to reveal your most hidden sexual fantasies, there's an app for everyone.
Here are some excellent sex game apps to try:
Kindu
Truth or Dare – Dirty
Try We-Vibe
The world's first sex toy app We-Connect is one of the greatest inventions for long-distance couples. It works together with a line of We-Vibe erotic products like vibrators and G-spot massagers that you connect to the app through your phone.
Your partner can then control both the vibration levels and the intensity and join in on the fun via chat, voice, and video messages. Oohlala!
Other popular LDR sex toy apps are Lovense and Vibease.
Play with Interactive Sex Toys
If you want to experience real long-distance sex (at least as real as it can get), try interactive sex toys for couples.
These connect together via Wi-Fi or Bluetooth and respond to each other's movements – you can actually feel your partner and their reactions in real-time!
Kiiroo and Lovense have developed the best sets of smart sex toys with materials that feel soft and smooth, creating a very realistic experience.
Other Long-Distance Relationship Activities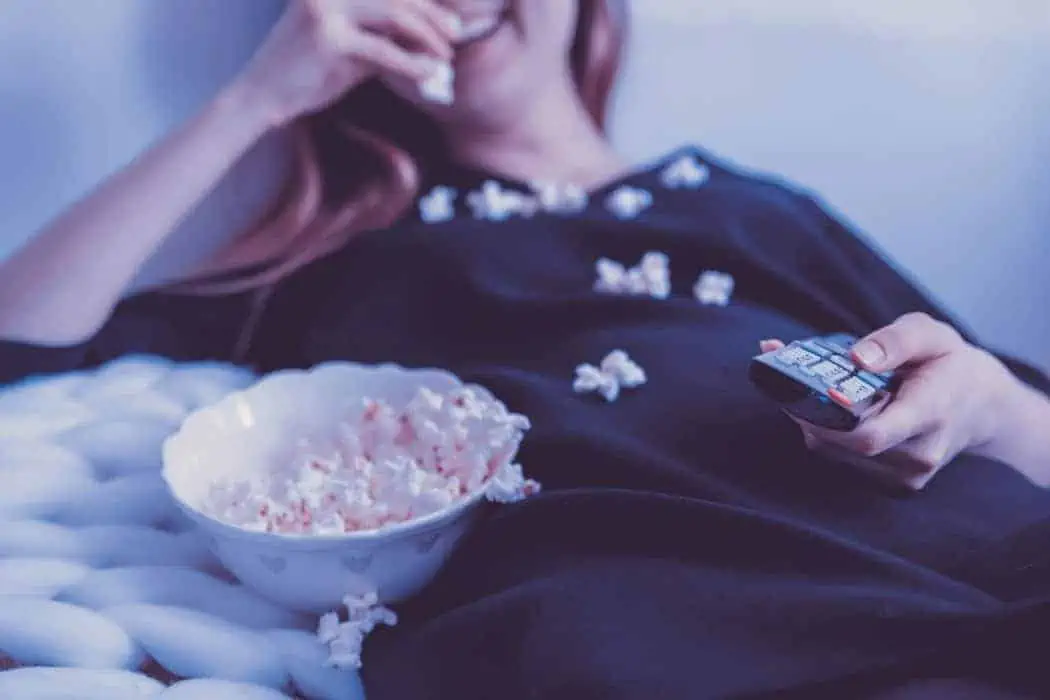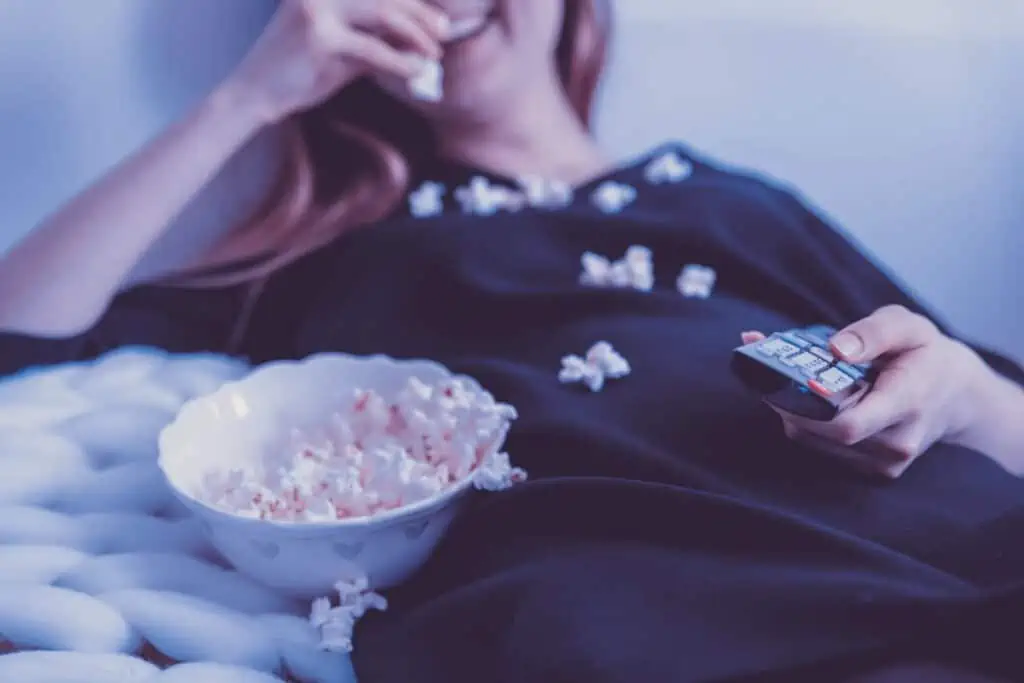 Watch Your Favorite Movie at the Same Time
Sounds as simple as it is! A safe choice would be a movie you both like or have watched previously.
Platforms like Netflix, Amazon Prime, and HBO let you set up a cozy home theater. With both of you on Skype and seeing each other's reactions to the movie, you will feel like you are together again.
Go on a Virtual Holiday
You don't have to be at a particular location to enjoy its beauty. Do a little Google search of the places you've always dreamt of visiting. Share the pictures with your partner, and you can daydream together about being on a remote sandy beach, enjoying the sun at a popular tourist destination.
Who knows, maybe this can turn into your next trip together! Check for hotels and flights, just in case.
Have a Virtual Cook-Off
If both of you enjoy cooking, you can heat things up by organizing a little cooking competition. You can choose to prepare the same recipe and compare the results later, or you can cook something completely different.
Turn on your camera and play music in the background. It's fun to look at your partner while they're doing something so ordinary, like cooking. It will give you a sense of being at home.
Plus, a little healthy competition will kill the monotonous long-distance webcam conversations!
Go on a Dinner Date
This is for those who don't mind video-calling in public. Plan out a date night with your partner. Book a table at a nice restaurant at your location and dress for the occasion. Your partner will appreciate the effort you put into looking nice for them!
It might make you feel a bit awkward while you chat on camera in the middle of a restaurant, but you can always book a booth for some extra privacy.
For less pressure, you can easily turn this into a virtual coffee date. These days, we see people with headphones and open computers in every coffee shop.
Cyber Workout
This can be one of those unusual things to do in a long-distance relationship, but many LDR couples who care for keeping fit love it.
Before you go on Skype or FaceTime, make a list of the exercises you will do and the intensity. After that, just turn on your cameras and start building your bodies while breaking the distance.
Grow Together (Literally)
You will need some pots, colors, bulbs/seeds, and soil. Before you start, make sure you learn about planting and growing flowers. Decorate the pots and plant the seeds.
You can do this on camera and turn it into a little 'growing' competition. Make sure you plant the flowers at the same time, so they grow together. It can be your anniversary gift!
Discover Love Songs in a Foreign Language
This is one of the best LDR activities for couples who speak different languages.
Send your partner a list of YouTube links to the best love songs in your mother tongue. Take turns in listening to them together. Sometimes words are not needed – let the music speak to your hearts.
Meditate Together
Many couples love working on their spiritual growth together, and distance should be no obstacle. You can use one of those apps for guided meditation or choose soothing music that you both like.
Sit down in a quiet room, get on Skype, play the music/meditation, and just relax. Let love flow between your hearts.
Read together
One of the toughest things for LDR couples is staying creative and finding interesting new things to do together. If you feel stuck on this, picking up a book together is never a bad idea. You don't even have to be total bookworms to enjoy a nice read!
Take notes of the parts you liked best and compare them later via Skype or FaceTime. As long as you choose a title that you both like, you will never run out of common topics to discuss later on.
Write into a Virtual Journal
Since it's quite impossible for a long-distance couple to write in the same journal every day, a company called Penzu came up with a great idea – a virtual journal.
This journal will be a safe place where both of you can share your deepest thoughts and feelings. Reading what's going through your minds on a daily basis will only fortify your bond.
Create a Journal of Your Favorite Moments
On the other hand, if journaling is not your favorite way of keeping track of your life events, Twig is the app you need.
It's perfect for couples who prefer to keep their relationship private and not share everything on social media.
Snap a quick pic, write a short description and upload it to the app. This way, your partner will know what you are up to without you spending every single minute retelling your days.
Make Plans for Your Future
A long-distance relationship makes no sense if you don't see a future together. Don't allow all that effort and sacrifices you are making to go down the drain.
Next time you meet, schedule a quiet dinner where you can talk about where you see yourself as a couple a few months or years down the line.
It's important to be on the same page with your partner when it comes to planning your life together. If your perspectives and opinions differ drastically, maybe you are with the wrong person.
Learn Something New Together
Another great way to spend time together while apart is taking online classes together. And learning something new together increases your common interests and gives you more to talk about.
It is important that you both find something that you are good at or at the very least interested in. It could be a business class, flying lessons, a research class, or even a language course.
To make it more interesting, synchronize your class schedules if you can and attend courses simultaneously.
Study together
If you are busy students attending different colleges, this is a great idea to spend some quality time together. You can be your own little study group and share some great ideas.
Turn Your Love Story into a Book
There are websites like LoveBook and Tellinga that can help you turn your love story into a customized book.
Go all out describing every little detail about how you met or the moment you knew you were in love. Whether you prefer Google Docs or doing it in your own handwriting, the result will be an unforgettable experience and a lovely keepsake to remind you of your love.
Create To-Do Lists For Each Other
These particular activities are more about doing it for each other than together. Bridging the distance is never easy, and LDR partners go through different phases, both together and separately.
If you see the one you love struggling with loneliness, think of activities that can make them feel better. Then turn it into a To-Do list of self-care ideas that they have to try.
You can keep it indoors or get inspiration from their current location and send them on a little adventure.
Send Flowers
Sending flowers to a loved one never gets out of fashion. It's a classic gesture when you want to make your SO feel special and appreciated.
You can get ProFlowers to send a nice bouquet to your lady in your name. If anything, it will put a nice smile on her face.
Or, if you are on a tight budget, you can always hop on virtualflowers.com and send a big bunch of roses virtually.
Bottom Line
LDRs are a challenge, but there are almost unlimited options for spending time together online. From easy games to virtual reality setups and sex games, there are many long-distance relationship activities you can choose from!
Check out our guide of the best long-distance relationship gadgets for couples to keep you connected to your partner wherever you are in the world.