The lack of sex in an LDR can drive even the sanest people crazy. If you are in a long-distance relationship yourself, you know that the non-existing physical intimacy is really frustrating.
But, there are some ways to manage sexual frustration in your long-distance relationship. You could try cybersex or perhaps consider an open relationship.
When we first separated with my boyfriend after having lived together for a while, we both became sexually frustrated after only a few weeks!
And it's completely normal!
Sexual intimacy is necessary for maintaining and healthy and stable relationship. When taken out of the equation, it can cause much turmoil that eventually manifests in different areas of your life.
So, if you feel sexually frustrated in your long-distance relationship, here are some tips to help you deal with that frustration.
Why do You Feel Sexually Frustrated in a LDR?
LDR couples sometimes stay apart for months at a stretch, and while technology helps them stay emotionally connected, it can only do so much when it comes to satisfying your sexual drive.
True, there are Skype and other technologies, but none of these things can truly replace the joys of physical touch.
When your relationship has been long-distance from the beginning, you kinda know what to expect. But, when circumstances transform your relationship into an LDR, it will probably take some getting used to the distance and lack of physical contact.
Trust me, being sexually frustrated in a long-distance relationship is not a new thing — been there, done that!
The good news is that there are many things you and your partner can do to help manage the sexual frustration caused by your long-distance relationship. In other words, you can still enjoy each other sexually, even when you are not together, and we'll show you how!
How Can You Manage Sexual Frustration in a Long-Distance Relationship?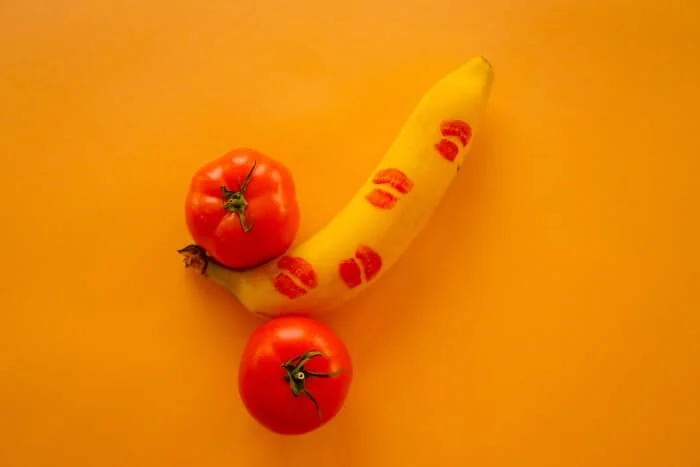 Have Frequent Visits
You need to have an open conversation with your partner about the frequency of your visits and whether seeing each other occasionally will be good enough to satisfy your sexual appetites.
Sexual frustration usually starts building up when you are not sure when will be the next time you'll see your partner. Setting a date for your next reunion will make coping with your sexual frustration easier.
Consider an Open Relationship
In case you are not able to travel to one another frequently, there is the option to stay in an open relationship. While not everyone is cut for this type of LDR, it can be a good way to deal with sexual frustration.
You will still stay emotionally connected with your partner, but you will also be able to blow off some steam with someone near you. Of course, a 'no-strings-attached policy' must apply here, or the relationship will probably be over soon.
Try Cyber Sex
Another option (and I believe most long-distance couples rely on this one heavily) is cyber sex or Skype sex.
Yes, sexting is not just for 'kids' anymore. Cyber intimacy and video sex can make a ton of difference in a long-distance relationship!
At first, it may feel a bit awkward or make you feel self-conscious about how your body looks on camera, but it gets a lot easier and more fun once the wheels start turning.
We suggest using end-to-end encrypted messaging apps like FaceTime, WhatsApp, Telegram, and Signal, which offer great high-quality video services.
If you feel too shy to lower your guard on camera completely, you can always use your voice only. After all, phone sex is older than you think.
My 7 Tips for Managing Sexual Desire From a Distance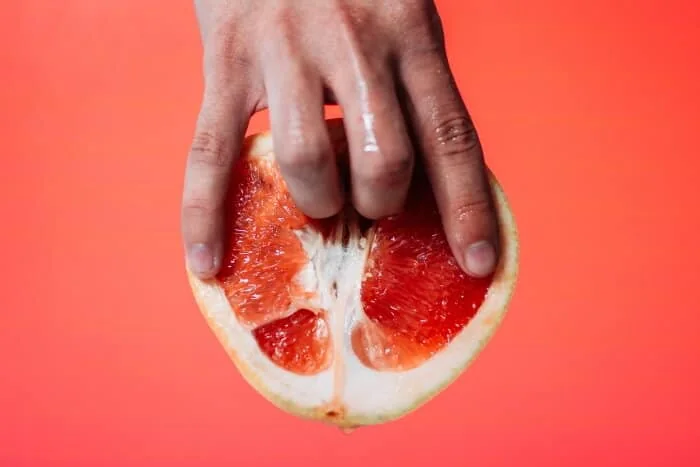 Considering all of the above, cyber sex may be your best option when it comes to managing sexual frustration in an LDR. It's probably the healthiest way to keep the fire burning and keep your relationship alive and exclusive.
So if you are still wondering how to make a long-distance relationship work sexually, here are a few tips:
Have A Virtual Date Night
Real-life sex should begin with a romantic evening before the main action, so why should long-distance sex be any different?
Schedule date nights with your partner through video chat. To make it seem more intimate, you can both watch the other cook their meals, or you can dress up in a nice suit or dress as if you were out at a nice restaurant.
Use Remote Sex Toys
Remote sex toys exist almost solely so that couples can engage in LDR sex.
Long-distance sex toys usually come in a set of male and female toys that are sold together. The male sex toy is usually a sleeve, and the female sex toy a vibrator or an egg. Companies like Lovense make really innovative sex gifts for long distance relationship.
The toys connect to one another via Bluetooth, and you can then send pulsations and vibrations to your partner's toy. It may not be the same thing as actual intercourse, but it's still a fun substitute before you guys jump back into bed together!
Have An Email Inbox Just For Them
Create a new email account that is used solely to communicate with your partner. It will always be more exciting and special to log in to your 'love inbox' to see what your partner has sent you than checking your primary work or personal email.
Write Out Your Fantasies & Click Send
Now that you have your own love inbox, it's time to take things to the next level.
Write out a detailed sexual fantasy that you would like to enjoy with your partner. Whether it is something sweet like making love by the fire in a log cabin up in the snowy mountains, or something a bit more risqué like having sex on the beach at night, be as specific as you can.
Sharing erotic stories (and discussing them in person) evokes new feelings of intimacy that will only strengthen the sexual connection you share.
Strip Naked On Camera
Video chat is really the only option if you want to see each other while you are many miles apart. So long as you're on camera and enjoying some fine wine with your partner on a virtual date…why not be naked?
There are many exciting things you can do in the nude on camera to please your partner as they watch, including:
Taking off your clothes slowly as a striptease.
Enjoying a hot and soapy bath or shower.
Doing normal household chores in the nude, such as washing the dishes or dusting the furniture.
Posing while your partner draws or paints you.
Getting a good workout in (pushups, pullups, jumping jacks, yoga poses, etc.).
Play Truth Or Dare
Once you're naked on camera, there are really no limits to what you get to do with your partner. While stripping in front of them or taking a soapy bath is fun, you'll both want to take things further sooner or later.
One of the most fun sex games that you can play over video chat is Truth or Dare. Ask your partner naughty questions for truths such as:
What is something you've always wanted to do sexually but haven't yet?
Do you ever fantasize about other people watching us have sex?
Would you ever want to visit a sex resort?
If we ever had a threesome, who would you want to do it with?
When it comes to the dares, you can dare them to:
Walk naked over to a window for three seconds.
Send each other GIFs, and then re-enact them while naked.
Slather chocolate or whipped cream over his penis or her breasts.
Role Play
Yes, you most certainly can role play with your partner even when you're in an LDR. If anything, you should view role-playing as another type of Skype sex game like we just discussed above.
If you're at a loss for ideas, you can pretend that you're a patient who has to strip for an examination for the doctor. Or you can pretend that you're a casting director and your partner is an actor or actress who needs to audition for a nude scene.
Are there any other naughty role-playing ideas that you can think of?
If not, here's an important thing to have in mind before you embark on your cyber-sex journey:
Set Clear Boundaries
Perhaps the most important tip of all on how to handle a long-distance relationship sexually is to set the boundaries with your partner. Have a discussion via phone or video call about what is and isn't allowed and what the two of you are comfortable with.
For example:
Are either of you allowed to masturbate when you're alone?
Does the idea of getting naked on camera excite the both of you?
Are there any sex games or remote sex toys that you'd like to try?
Remember that both of you must be fully okay with something before you decide to give it a try.
To avoid getting sexually frustrated with each other, you should also agree on how often you expect to share intimacy and have LDR sex.
Final Thoughts
As a final piece of advice, remember, the element of surprise is always necessary to help make long-distance relationship sex work.
In addition to the above ideas, come up with your own creative ideas, and make it a surprise to your partner rather than planning it out ahead of time.
You can check out those long-distance date ideas to bring some spice into your LDR.