Staying in touch with someone you love has never been easier, but conventional means of communication still carry significant limitations when experiencing intimacy.
However, long-distance relationship gadgets seem to be redefining love thanks to technological progress.
Simple yet so effective, LDR gadgets are perfect for melting the distance and keeping you connected to your loved one.
With so many ideas and inventions aiming to keep long-distance love strong and steady, I was determined to find the ones that actually "work."
Here is a list of the highest-rated long-distance relationship gadgets LDR lovers swear by.
The TOTWOO bracelets are stylish smart gadgets that mimic a soft hand touch.
Unlike similar products on the market, they don't buzz or vibrate but send a gentle squeeze, making them unique.
Whenever you want your partner to know that you are missing their touch, tap the bracelet gently, and it will send them your "love squeeze," just like you would do in person.
All they need to do to respond to your "message" is to tap their bracelet, and you will feel their touch too.
To sync the bracelets, you need to download their app and create a profile. You can learn about the details at their Totwoo website.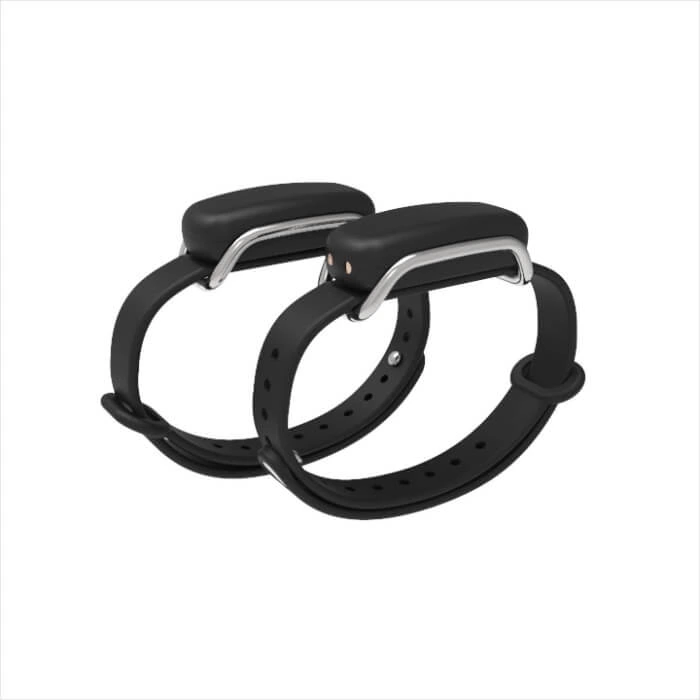 Couples say Bond Touch is one of the coolest and most customizable long-distance relationship gadgets that gets the "message" across all those miles.
Start by syncing your devices through the Bond Touch App and keep them paired through Bluetooth or Wi-Fi. Once you create your profile, you will be able to customize the color of your "touch."
Tap the bracelet softly and let your partner know they are on your mind. Your touch will make their bracelet light up and vibrate in the way you preselected.
The Bond Touch bracelet allows you to send up to 10 touches in one message so that you can send a rhythm (e.g., 3 touches for "I Miss You") that your partner will be able to pick up immediately.
Combining simplistic design and high-tech, LoveBox managed to reinvent texting. LoveBox is perfect for any long-distance couple looking to feel connected again in a special and unique way.
It's a subtle yet powerful way to let your significant other know you are thinking of them, regardless of the distance. You can spice things up by sending a naughty message or a raunchy pic.
Made of high-quality bamboo and a small display, your LoveBox for Lovers will also come with a cute little heart – an additional part that, when mounted on the box, spins and signals that you have received a message.
You can get one box yourself and send one to your partner. Once you receive your long-distance gadgets, plug your boxes in a power socket and follow the instructions on display to start the installation process.
Next, download the app, pair your LoveBoxes to your phones, and connect them to a Wi-Fi network. If the installation process is successful, you will receive a personal code you can share with your LDR partner, and you can start messaging each other.
Your new favorite gadget lets you receive a message only when the lid is closed, and once your partner reads the love note, you will receive a notification via the LoveBox app.
LoveBox has an option that allows you to schedule your message, set reminders to send messages, or even save all your love notes directly on the app.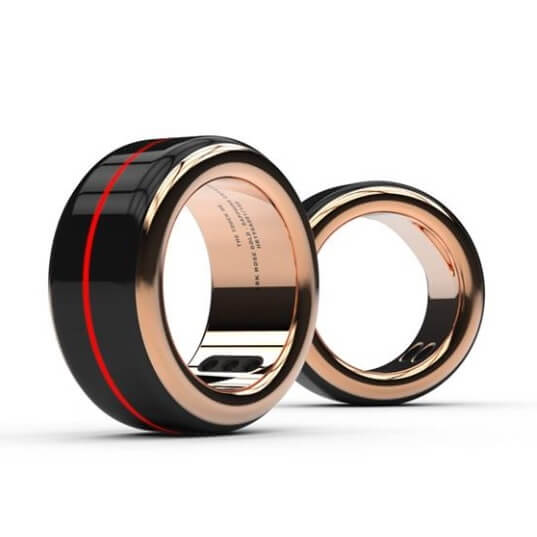 When the Heart Beat Rings first appeared on the market, they revolutionized long-distance dating.
The brand introduced a completely new and subtle way of communication. So, once again, the technology proved to be LDR couples' strongest ally.
A double-tap on the ring should allow you to feel and see your partner's heartbeat, and whenever their ring is inactive, you can still feel your partner's last recorded heartbeat.
Packed with over 100 pieces of technology, this elegant wearable comes in two variants, solid stainless steel, and solid rose gold, followed by a hefty price tag.
So, if you ever feel like splurging and want to spoil your LDR partner, the HB ring will never fail to impress.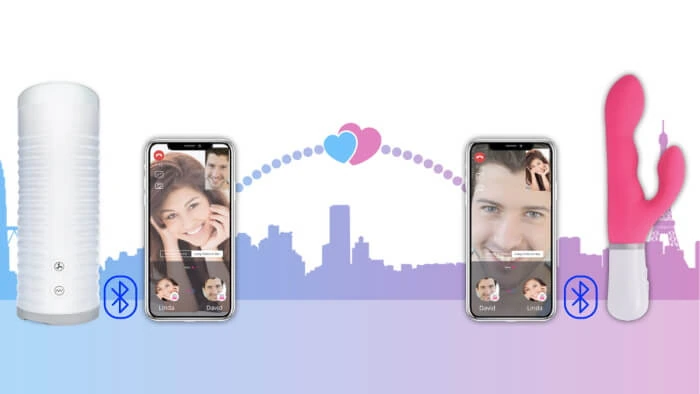 Enjoy up to 50% discount at the moment!
One of the biggest challenges LDR couples face is experiencing intimacy while both people are at different locations. Skype and similar video chat services are of great help but tend to get repetitive and monotonous.
So, how do you keep the fire burning without the actual physical touch?
The first thought that comes to mind is sex toys. Of course, these naughty gadgets have been around for a while, but Lovense took the game to the next level by creating their Max2 and Nora long-distance sex toys.
They are great for individual play or when you want to have some fun "together."
To make the most of the Lovense Long-distance sex toys, connect them to their app, pair the devices, and you will be able to control your partner's toy. You can also use their platform to jump on a video chat for some extra video stimulation.
Enjoy!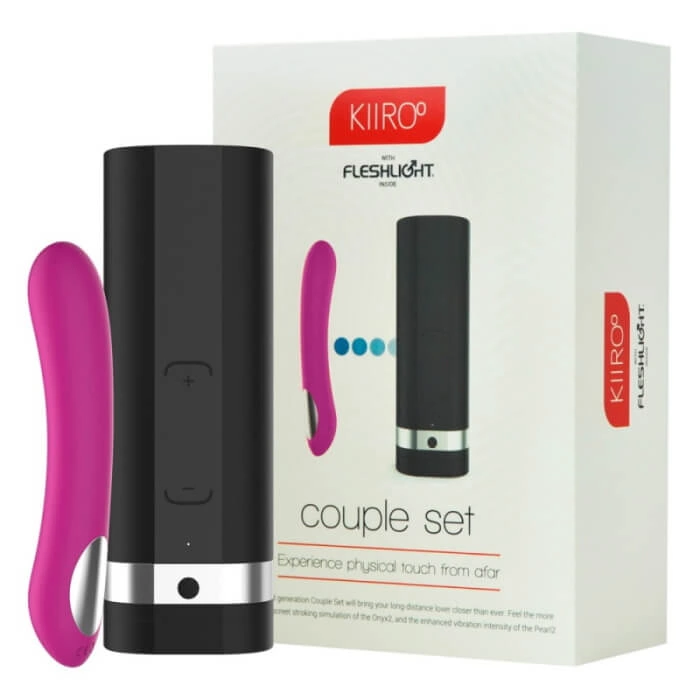 Unlock a special discount on your first order!
Another pair of long-distance sex toys comes from the Dutch Kiiroo. Proud of their designer signature sex gadgets Onyx+ and Pearl2, Kiiroo says their product will revolutionize how you experience LDR sex.
The Pearl2 is a female vibrator that, once inserted, starts using Bluetooth to send signals to the Onyx+ male vibrator and simulate an in-person sexual experience.
Kiiroo's FeelConnect mobile app is pretty easy and straightforward to use, so connecting and syncing your devices shouldn't be anything complicated.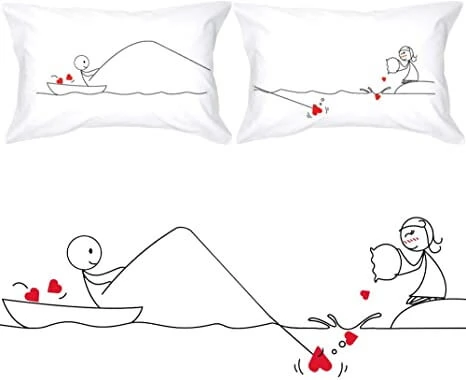 Pillows may not be the ultimate long-distance relationship tech, but they make for a simple yet effective tool to alleviate those LDR pains.
BoldLoft created long-distance pillows with the cutest designs, perfect for when you feel like hugging and kissing your partner.
It's pretty sweet when you have a token of your love to remind you of each other when you go to bed at night and wake up in the morning.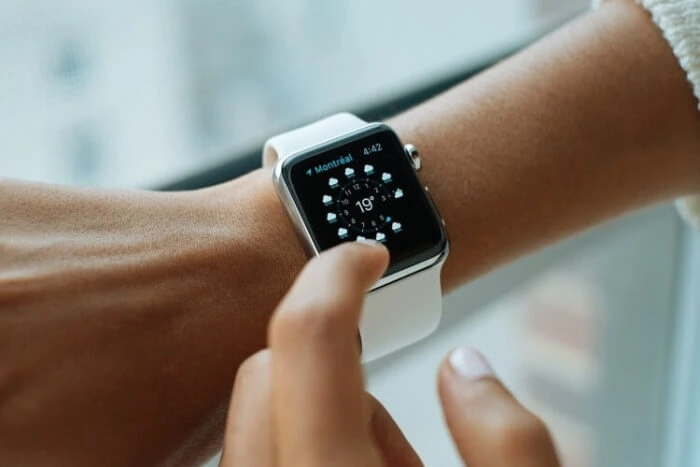 If you are wondering how a smartwatch can double as a long-distance relationship gadget, you probably haven't heard about the Apple Watch.
The dual time zone feature will save you some time calculating your LDR partner's time zone.
But its star quality is the heartbeat reader. This feature allows you to record your heartbeat and send it to your loved one at any location with only a few extra taps.
Listening to your partner's heart beating for you can easily melt the distance.
Plus, they come with an elegant design and are easily paired with your devices.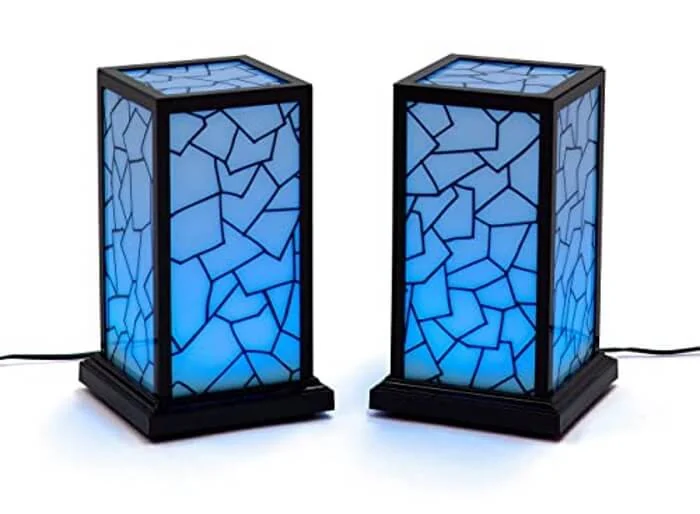 These cool lamps have been among the first long-distance relationship gadgets, and they make a perfect gift.
They come in a pair or a group and can be easily connected and synced through a simple mobile app.
It's amazing how technology gives a simple design completely new meaning. Thanks to the LED lights and the touch technology, now we can send meaningful messages to our loved ones without saying a word.
Most of them are highly customizable, allowing you to choose different colors, light intensity, flickering options, and a lot more.
Give colors different meanings like red for "I love you" or orange for "I miss you" and let your partner know how you feel.
Long Distance Heartbeat Speaker

The Heartbeat Speaker is another great way to feel close to your long-distance partner.
Your partner's heartbeat can be calming and soothing when you are falling asleep alone in an empty bed.
This long-distance relationship set comes with two speakers and two wristbands that record both partners' heartbeats and send them to the other partner's speaker.
The best way to use it would be to place the speaker under your pillow and let the rhythm of your loved one's heart ease you into sleep.
The Long Distance Hug Shirt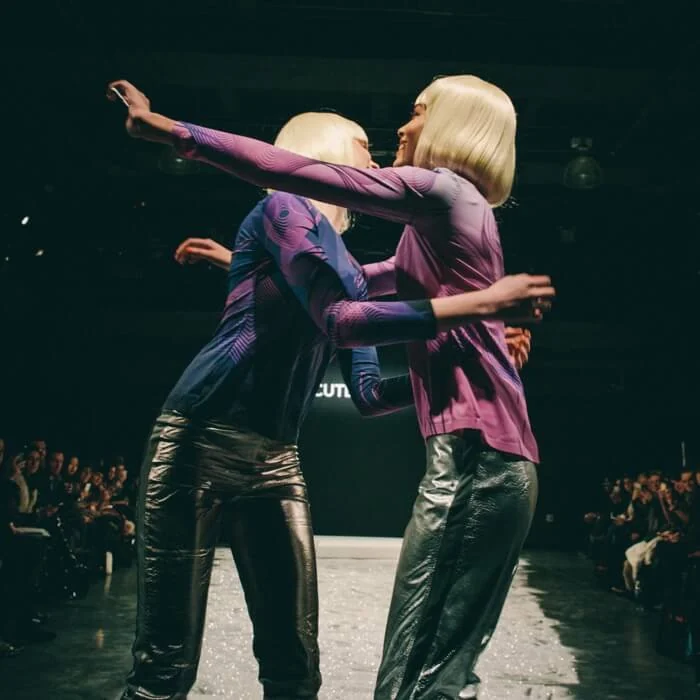 The long-distance touch rings are cool, but can you imagine feeling your partner's real-time heartbeat and touch from thousands of miles away?
It's impressive how far long-distance gadgets and technology, in general, have come, but the guys at Cute Circuit took the LDR game to a whole new level.
One of the biggest obstacles to long-distance relationships has always been the physical connection. Luckily, today's long-distance couples are fortunate enough to have the Hug Shirt.
Cute Circuit created this piece of long-distance technology with the sole purpose of easing the symptoms of distance and time zones.
By combining a series of smart fabrics and sophisticated tactile tech, the Hug Shirt simulates your partner's hugs, touches, and motions.
Also, there are no wires or hard materials in the HugShirt design, making it perfectly safe and pleasant for the wearer. The sensors read:
the wearer's body temperature,
heartbeat,
skin warmth,
motions,
and the actuators transfer the hugs and touches.
So how does it work?
Both you and your partner get a long-distance Hug Shirt and connect it to your phones via Bluetooth. Once the sensors communicate, you can start the hugging motion and send your virtual hugs to and from any place on the planet with an internet connection.
What's even better is that you don't need to have two shirts. If only one partner has a shirt, the other can use the Hug Shirt mobile application to send their caresses.
What a unique line of wearable technology, don't you think?
The Kissenger
If you haven't heard of the Kissinger, you've probably never been in a long-distance relationship.
Tackling the biggest LDR obstacle – physical intimacy – this unique "kiss messenger" ranks high on the list of favorite high-tech gadgets for long-distance couples.
Equipped with unique motion and pressure sensors, the Kissinger allows you to feel your partner's lips no matter how far you are from one another.
When the long nights become too lonely and hard to bear, the Kissinger Mobile is perfect for romantic pillow talk.
The Kissinger Mobile is a rather bulky attachment for your phone with a rubbery part that should simulate your mouth.
To make the most of the connection and feel the real benefits of this gadget, long-distance couples will need a pair of Kissinger devices.
Once each of you has a Kissinger Mobile, slip your phone into the socket and pair your devices through the Kissinger App.
Now you are ready to send kisses over the Internet and feel much closer to your LDR partner.
LDR apps you can use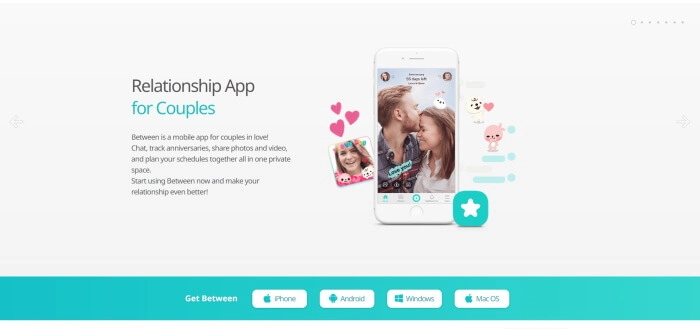 Do you miss the nights spent in front of the TV, hugging and watching your favorite show together?
Luckily, long-distance couples no longer need to give up on their favorite activity.
Kast is relatively new among the video-conference platforms, and still, they have some of the most advanced, user-friendly features that can help any long-distance relationship thrive.
You can use Kast to host watch parties, play games or simply keep in touch through voice and video chat.
The Premium version allows you to stream in high quality and even host public long-distance watch parties, which your friends can join through the Kast APP or a browser.
For those who are not into playing games and watching LDR movies, there is the Between – the all-in-one couple app.
Just think of it as social media for your long-distance relationship where. You can store all your photos, love notes, memories, videos, and more.
Between also features a calendar where you can save all your special dates such as birthdays and anniversaries.
This app will turn boring texting into a cute way of communicating with your loved one.
Send:
stickers,
emojis,
gifs,
and photos;
never forget an important date and elevate your relationship together.
You can check more LDR apps here.
What do you Think Of These LDR Gadgets?
Long-distance relationships come with a set of unique challenges, and couples will always find new and more inventive ways to stay connected.
Have you tried any of these long-distance relationship gadgets, or are there others that make your LDR easier?
Let us know which ones worked for you and which were a total waste of money!
FAQ About Long Distance Gadgets
What is the bracelet that feels your partner's heartbeat?
The bracelet that allows you to feel your partner's heartbeat is known as a Bond Touch bracelet. This wearable technology connects to an app on your smartphone, allowing you to send your heartbeat to your partner's bracelet and vice versa. It uses Bluetooth to maintain a connection, offering a unique way to stay close to your loved ones, no matter the distance.
What are the technologies for long distance communication?
Technologies for long-distance communication include various smartphone apps like WhatsApp and Zoom for texting, voice calls, and video chats. Social media platforms like Facebook and Instagram also facilitate communication. Additionally, virtual reality (VR) platforms enable immersive interactions, and specialized devices like Bond Touch bracelets offer tactile communication.
How do you send a long distance hug?
To send a long-distance hug, you can use a haptic feedback device like the Hey Bracelet. It mimics the feeling of a human touch or hug, transmitted through the bracelet to the wearer. When one person touches their bracelet, the other person's bracelet vibrates, giving the sensation of a touch or hug, bridging the distance with a physical connection.