Sharing special holidays when you can't physically be together can be brutal. Sometimes all you want is to hug your beau and let them know how happy you are that they're there to share important moments with you.
Long distance birthdays and anniversaries are two such special days you may have to celebrate alone if you live far from each other. To make the day that much more special, you will have to rely on some awesome long distance birthday gifts or anniversary presents to relay the message and emotion.
Picking these presents is not always easy given issues like the logistics of shipping and the fact that some gifts are just better delivered in person. However, in this day and age, you are not entirely hopeless in terms of options.
If you are stuck, here are 18 long distance birthday and anniversary ideas that will help you celebrate your loved one's birthday and wish them a happy special day in a meaningful way.
18 fun long distance birthday ideas and anniversary gifts to surprise your partner with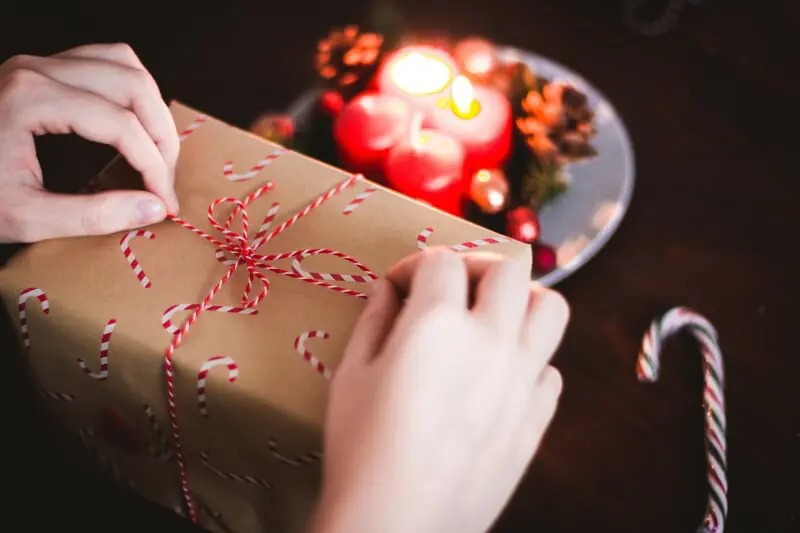 Two long distance birthday presents will always be better than one. The more, the better, which means LDR care packages for your boyfriend are a sure win! The best thing about them is that you do not have to choose just one gift if you are undecided. Just throw it all in there.
There are all sorts of options available online, but it is always best to make one yourself to be more sentimental. Include things they like, whether it is their favorite video game or snack collection.
A party planning package
You could also make your significant other's birthday special by planning a party for them. That would work great if you have common friends (or a family member) on their side to execute things on the ground.
If you do not, send them a package with all the party essentials. It could include things like:
Balloons
Glitter bombs
Shot glasses
Solo cups
DIY décor pieces
Candles
Bowls for serving snacks
Whatever else you think they may need
Virtual surprise party
This might be a little tricky to pull off, but it will definitely be worth it. It will, of course, be a lot easier if their close friends and family are around you and you have some sort of relationship with them. In that case, all you have to do is gather them at a central location and throw the party through a group video chat. There's no better way to celebrate their birthday!
a custom and Unique song with Bring My Song To Life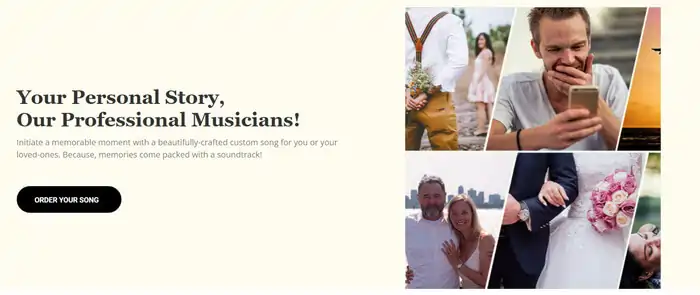 Bring My Song to Life is an amazing service that allows you to turn your thoughts and emotions into a beautiful and meaningful song. It is a great gift for your lover, especially if you live far from each other, as it allows you to express your love and feelings in a unique and special way. It is a perfect way to show your love and appreciation and create a lasting memory you can cherish forever.
The process is simple and easy; you just need to share your story, personal messages, or lyrics with a team of professional songwriters. They will then craft a song that perfectly captures the essence of your story and expresses it in a powerful and emotional way.
It is a truly unique and special birthday or anniversary gift idea that will surely be treasured for years to come.
An item of your clothing
It is, without a doubt, one of the easiest long distance birthday ideas to execute. Just go into your closet, pick a shirt, hoodie, or scarf, douse it in your scent, and mail it in a sealed bag.
This simple gesture will earn you more points than any box of chocolates or generic tie ever could. It lets them have a part of you for their birthday, and that is an awesome gift!
A (virtual) birthday Card or scrapbook with your favorite moments
Whether you have been together for a long time or just started your LDR, you can never go wrong with a memory collection for a birthday gift. It could be a slideshow with your photos from all your awesome adventures together set to your couple's song.
You could also go the old-school route and make an actual scrapbook. Here, you can attach so much more than photos. It could be a receipt or ticket stub from a memorable date. It could be anything that can be taped down to the paper that reminds you both how special your connection is.
Make a fun video
Another way to let your creativity shine is by making your long distance partner a happy birthday video. If you want to keep things simple, you can just film yourself singing a birthday song. To make the video more fun, add confetti, some balloons, and maybe even a small birthday cake! You can also go all out and create a cute video montage of you and your partner's closest friends sharing their birthday wishes using Memento.com.
If you're filming a video to wish your love a happy anniversary, speak from your heart, share your favorite moments, and tell them how much you care about them and how much you love them. If you're struggling with finding words to describe your feelings, read a cute poem or quote that sums it up for you.
Good old-fashioned birthday cake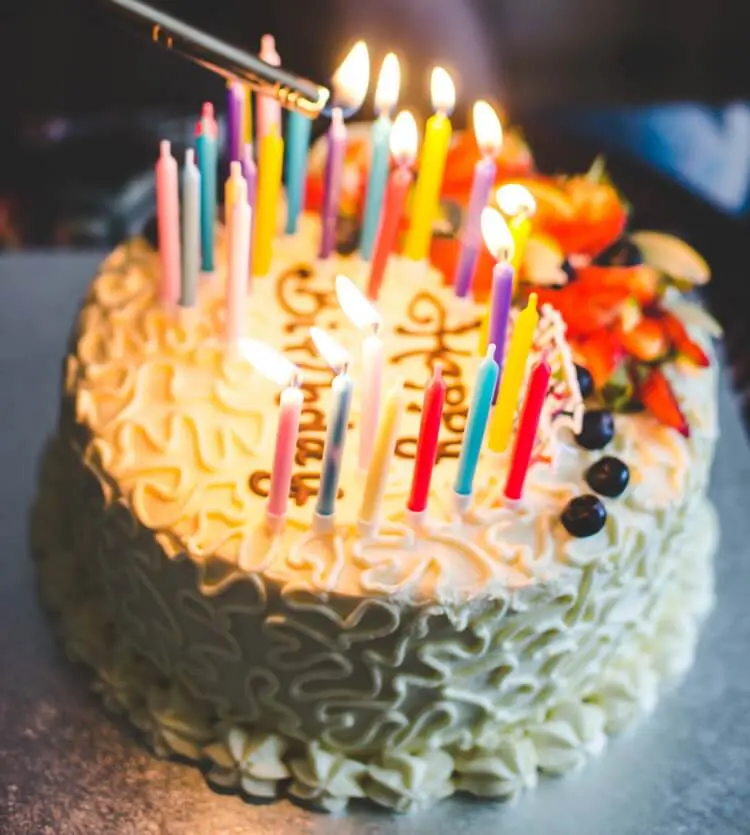 Long distance birthday ideas do not have to be complicated. Something as simple as a cake with bright 'Happy Birthday' icing could go a long way.
Fortunately, we live in an era where online orders and deliveries are super simple. So, find a bakery near your beau with their favorite cake and have it delivered.
That is an awesome idea, especially if your significant other doesn't have many close friends or family around who would otherwise have put something together for them.
A virtual love letter
One of the best romantic ideas in a long distance relationship, you could ever give someone is letting them know how you truly feel about them.
Take a piece of paper and a pen and write it all down. Love letters are timeless, and believe it or not, your thoughts and feelings do count as gifts! They go especially well with other gifts like jewelry and treats.
And writing a love letter doesn't have to be complicated if you follow these tips.
Or send it by snail mail
Sometimes, old school is the way to go. There is just something infinitely more intimate and romantic about actually putting pen to paper to express your feelings for your LDR beau.
This also allows you to add little personal touches, whether it is a sticker, a lipstick kiss print, or even a spritz of your perfume.
A love poem or song
If you are musically or artistically inclined, you could express your love for your long distance partner on their birthday by creating something for them. It could be a romantic song about how much they mean to you and how special they are. It could be a poem that captures their essence. Either way, it will be a hit for them.
A piece of art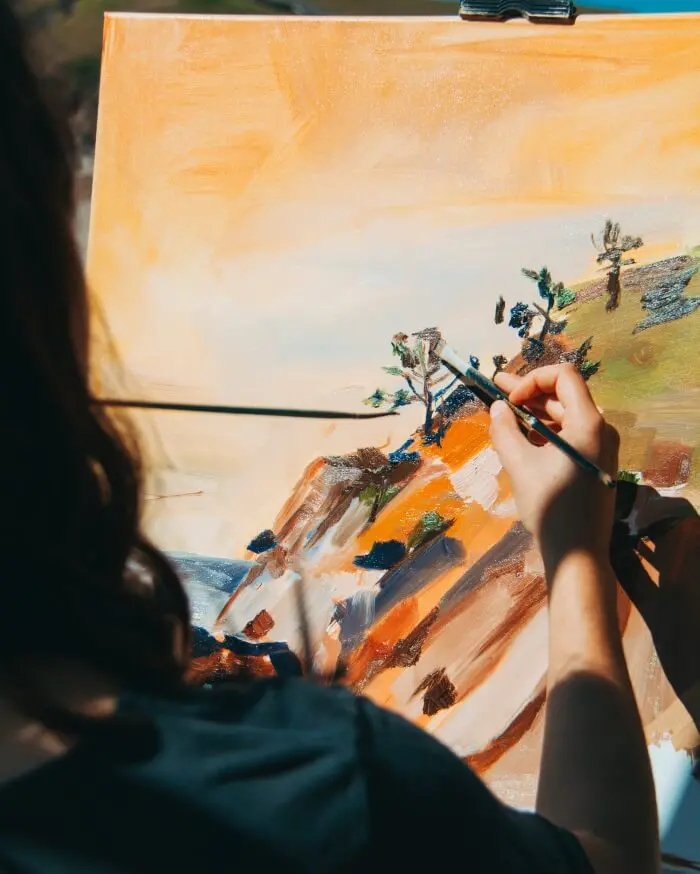 Here, you can do anything you want. You could make and frame a collage of all your great memories together or commission something extravagant like a unique landscape or your partner's portrait. Or you could do a stick figure drawing of the two of you and frame it.
Take Them on a Virtual Shopping Spree
This is a great long-distance birthday gift idea if you're partner loves shopping.
You can do it the old-school way and visit their favorite online shops together while chatting on Skype. You can let them pick an item they like, send you a link, and you can then make a purchase. Your treat!
You can even be more old-school than that and send them a gift card to spend at an actual store (though this one's without a personal touch).
Or, you can use a site called SameSurf.com that lets you browse the web together.
Make a Donation in Their Name
If the birthday person is the saving-the-world type, why not help them make an impact and make a donation to their favorite charity? It could be anything, from planting a tree, supporting their local animal shelter, or even helping low-income kids have a fun birthday celebration of their own.
A subscription Box to something exciting
Another great long-distance gift is getting a subscription for something you know your romantic partner is interested in.
It could be anything from a monthly book or wine selection to a gym or cooking class membership. This gift allows your partner to focus on other interests and develop themselves, which is a key component of having a healthy LDR.
A special video chat session
Most LDRs inevitably play out online – you catch up, hang out, fight & make up online. So, if you want to surprise the birthday boy or girl, then put on a show for them on their birthday.
Again, here your imagination is your only limit when it comes to virtual dates. You could throw them a surprise birthday party with their friends back home. Or agree to a marathon of their favorite series. Or you could make things sexy and send them a video message over Zoom in the form of a tease show.
An Android TV Box
If your lover spends a lot of time gaming or streaming YouTube and Netflix, then one of the best surprise bday ideas for him is getting them a top-notch Android Box. The Nvidia Tv Shield is the best Android TV Boxes on the market at the moment.
The great thing is that you can even use it to stream your Skype calls on your TV!
A surprise visit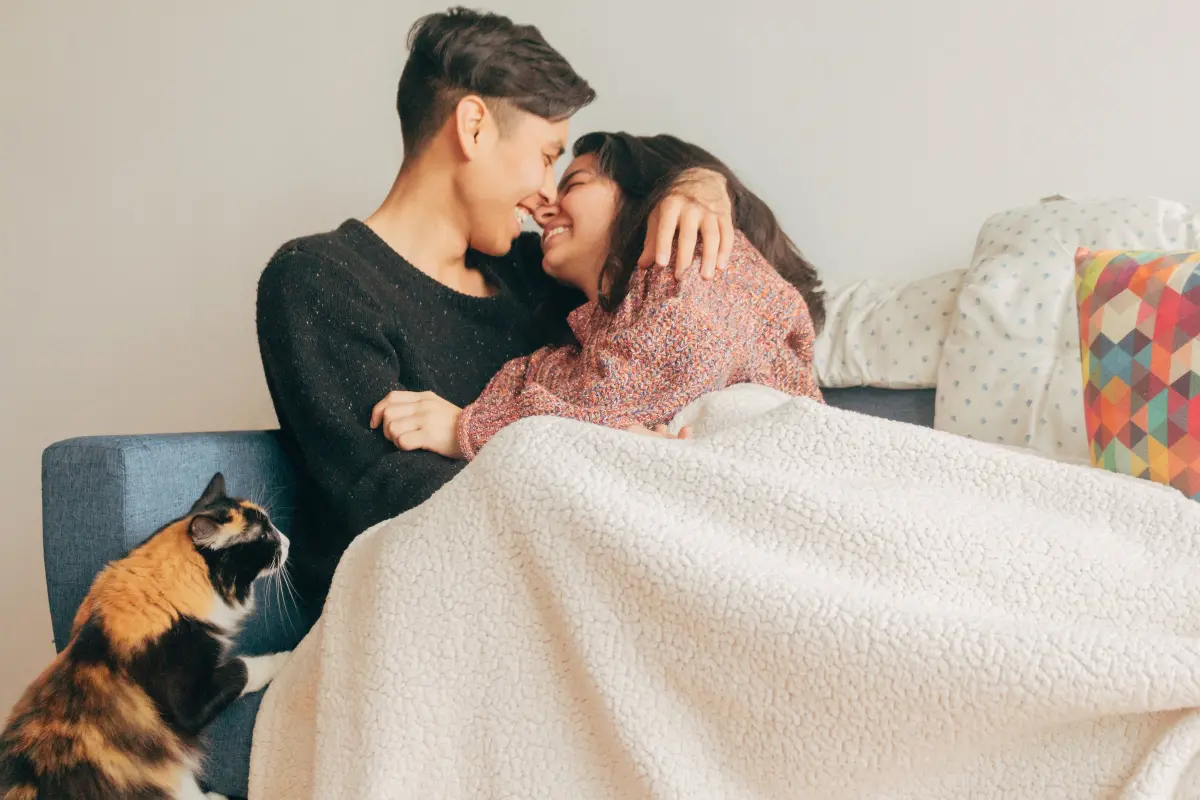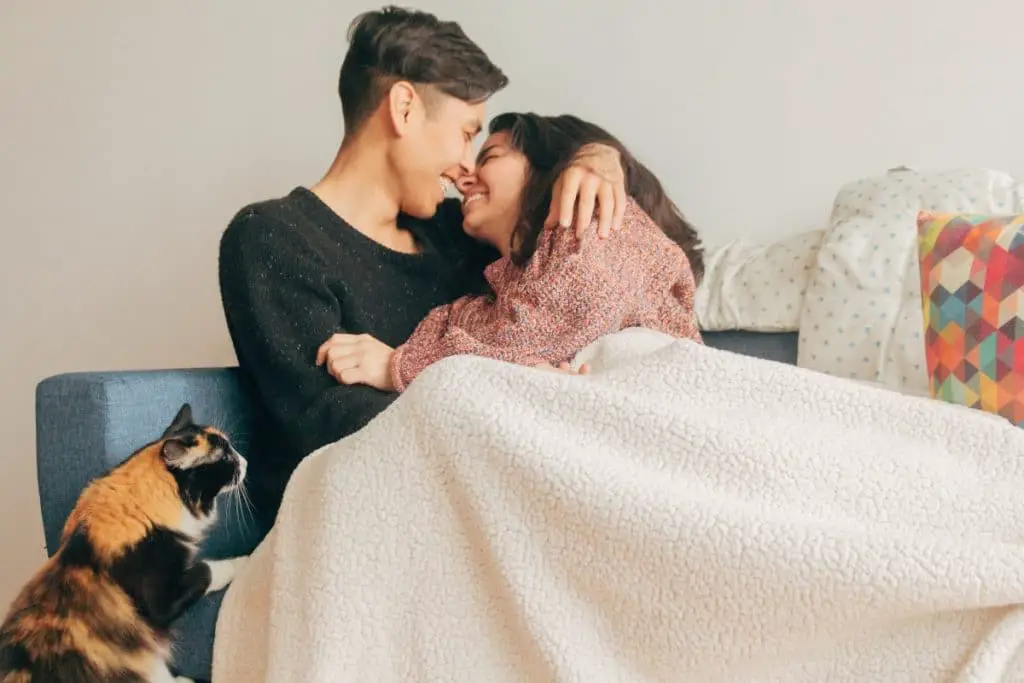 If you can do it, make your partner's long-distance relationship birthday special by paying them a surprise visit. Sometimes all they want is to be with you, and this will make the biggest difference.
However, do not be too hard if your schedule or budget doesn't allow it. The other options should do just as well.
Best Long-Distance Birthday Gift Ideas – Conclusion
The best long-distance or anniversary gift is one that truly tugs at your partner's heartstrings. It is not about extravagance and grand gestures unless, of course, that is what your partner is into.
The most important thing is that you get to understand what matters to your significant other and incorporate it into your surprise plan.