Here's a list of my ten favorite ways to make your long-distance boyfriend want you more.
LDRs are often hard to navigate, especially for inexperienced couples. It takes time and effort and copious amounts of trust. Both sides need to stay committed and patient with one another if they want to build a healthy relationship.
But don't get scared so fast.
As a long-distance veteran, I assure you, it gets easier once you learn how to make the miles work in your favor.
Let me take you through the list and show you why these things worked for my partner and me:
Give him something to look forward to
Have you been wondering how to make him miss you long distance? Well, a good way to go about it is to put a smile on his face. Show your partner your fun and adventurous side, and make sure he associates you with joy and happiness.
It's important that you keep the best aspects of your relationship the center of attention. If you know what works for both of you in person, make it stand out when you are apart.
It doesn't mean you need to be in a happy-go-lucky mode at all times, but no one craves to see a grumpy face.
Show him trust and self-confidence
Being in an LDR comes with a number of challenges, and it often tests the partners' trust and self-confidence.
If you want to make him chase you long-distance, show him that your world doesn't revolve around him. Be your source and happiness and assurance.
Of course, it's almost impossible to stop your mind from questioning his loyalty from time to time, but you can't allow yourself to be completely consumed by these thoughts.
Remind yourself that you need to see your worth so that others can see it too. There are not many things more attractive than healthy confidence.
Make good use of your free time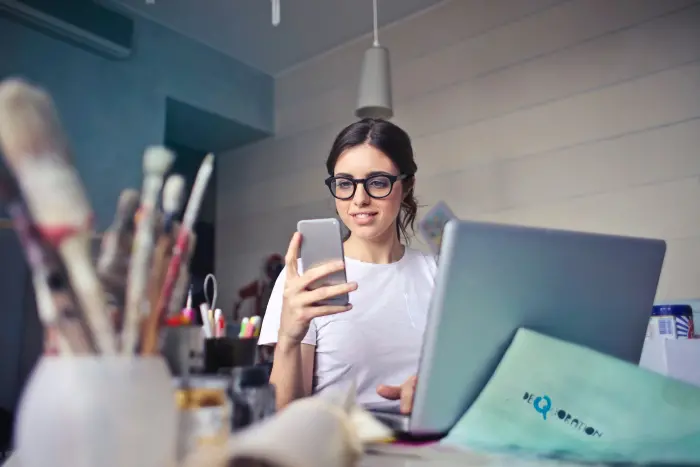 Being in a long-distance relationship allows you to spend that extra time on other things or people you love. Make your friends or family a priority, hit the gym, or pick up a new hobby.
Seeing how much fun you are having in his absence will immediately make him want to be part of your adventures.
However, be careful not to get carried away. It is not a way to manipulate your LDR partner or make yourself appear more mysterious by becoming completely unavailable.
It is to show him that distance can't break your spirit. Although you are far from each other, you are still available to be happy on your own.
Don't be available 24/7
Have you been feeling like you and your phone are becoming one lately?
Well, maybe it's time to stop canceling your plans to spend an extra hour with your LDR boyfriend. You need to start experiencing life regardless of who's there next to you!
If your partner is mature enough and sees your true value, he will be nothing but supportive whenever you want to hang out with your friends or go to the gym.
Next time try not to answer his messages in a split second. Not because you are playing hard to get, but because you are busy enjoying life
So, if you are still wondering how to make your long-distance boyfriend want you more, the best advice I could give you is to be less available. People try harder when they can't get something they want right off the bat.
Keep some details to yourself
It's quite simple. It requires cutting excessive communication and oversharing on social media.
If you serve him with every little trifle from your life, he won't need to put any effort into learning more about how you spend your time alone.
For a change, next time you are going shopping with your besties, only tell him that you are meeting the girls. Add a little mystery and give him something to think about. He will wonder what the girls are doing together.
One thing is for sure; people lose interest in everything that's always available and easy to get. Just saying.
Make him feel special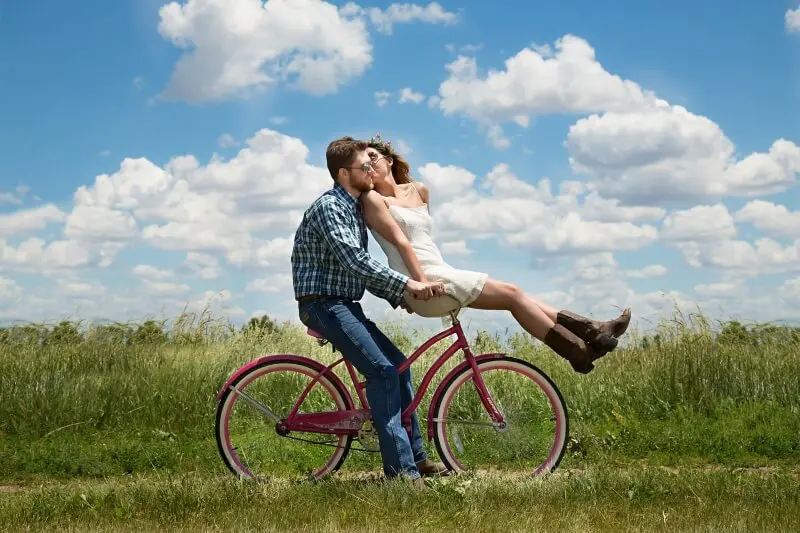 Men want to feel special too. Shower him with compliments and affection and show him how lucky you feel to be his girlfriend.
Your partner deserves to feel appreciated and valued, especially with all those miles in between. Compliment him on his style, his achievements, or his great sense of humor.
It can be anything you appreciate about him as long as your compliments are genuine and not just pure flattery.
It is one of the simplest ways how to make him want you long distance.
Men want to feel heard too
When your partner shares details about his life away and all the things he is going through, it means he values your opinion.
The key move here is truly listening to what he has to say and giving him your input. Showing him, you are interested in the things he has on his mind will make him want to be even closer.
Everyone needs a little bit of reassurance once in a while, even a confident man like himself.
Give yourself a makeover
'How to make my long-distance boyfriend miss me?'- let me guess, you are feeling a bit insecure and lonely?
Well, if that's so, a nice transformation can show you in a different light and boost your self-confidence.
No, we are not suggesting you should get plastic surgery to make him miss you. It doesn't have to be anything drastic. You can go for a different hairstyle, play with your makeup or tweak your style.
Makeovers are like a breath of fresh air in any relationship. Make him feel like he got a new girlfriend overnight. He won't stop thinking about you.
But if a new hair color doesn't cut it, maybe you can try something more 'risqué' like a super sexy outfit during your next LDR virtual date.
Spice it up with pictures and cybersex
Intimacy is one of the biggest issues with most long-distance couples. To soften the blow of time and space keeping you apart, go for an alternative way of showing love and passion.
Tease him with some naughty pictures during the day, and set the mood for what follows later in the night. No doubt, this will make him crave you more than ever.
Of course, only do this when both partners share the same level of trust and respect and are completely comfortable with exchanging intimate photos or videos.
Find dirty things to say to your long-distance boyfriend.
Send him random gifts
Everyone likes to be spoiled from time to time, and men are no exception.
Nothing can replace your presence, but receiving a nice LDR gift for no apparent reason on a random Tuesday, can make a difference.
It doesn't have to be anything expensive. What is more, if you feel inspired, spend some time crafting a handmade card or putting together a list of feel-good songs.
Putting in time and effort is how you make your long-distance boyfriend want you more.
The takeaway
Long-distance relationships come with some challenges, but trust me when I say there is a solution for every problem. Use this list as a personal tips-and-tricks handbook to transform yourself into an irresistible long-distance Goddess.